Liberate your orgasm, learn how to use the womanizer!
This revolutionary toy has taken storm of the sex toy industry! It's changed things in an incredible way and made lots of women very happy. I hope you enjoy this Ultimate Guide To Womanizer Liberty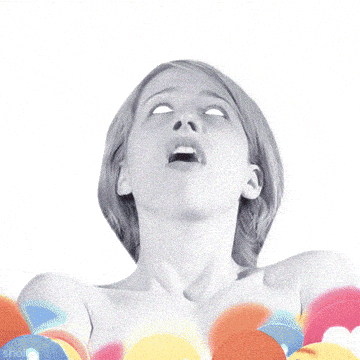 Liberty Basics
Rechargeable: Yes, takes about 2.5, the head will blink to indicate it's charging.

Charge: The charge lasts for 120 mins, however keep in mind you typically don't use a toy consistently for that time. I've yet to have this toy die on me while masturbating and I go for awhile…

Waterproof: Yes!

Lube: Water-based, because it has a silicone head.

Intensity Levels: 6

Motors: 1
Travel Lock: No
Warranty: 5 Years
Liberty Instructions
Charge Liberty
It's a magnetic charger, attach it and then plug the usb into an adapter and charge away. The charge takes about 2.5 hours.
Choose your head
The toy comes with two head options, you may have to switch it out if the other ones not doing it. Maneuver the head around, it's a little stiff but you will be able to put it on.
Turn On/Off
Hold down the '+' sign for 3 seconds to turn on the toy. Press down the '+' sign for 3 seconds to turn the toy off.
Change The Intensity
Use the '+' sign to increase the intensity. Use the '-' sign to decrease the intensity. I recommend using the lowest level if this is your first time using the toy.
Where To Put The Liberty
Put the head of the toy over the clit, feel free to adjust to get it just how you want it. You may have to move around to find that perfect spot but it's worth it!
Cleaning Liberty
*This is a fully water-proof toy*
It can be hard to get in the hole of the toy so you can turn it on and run it under the water to get out any residual residue.
Using toy safe soap go ahead and lather up the toy. You can lather up the handle too if you so desire.
Turn the toy on again and rinse the toy off, letting it run under the water to make sure you've gotten everything out.
Place toy on a clean area and either pat dry or air dry.
Lube Recommendations
The body is made of ABS plastic but the head is made of silicone, so you need to use water-based lube. Here are some recommendations.
Check out my Youtube Video on Guide To: Womanizer Liberty
You may be interested in 'Ultimate Guide To Satisfyer Pro 2'
Also check out 'Ultimate Guide To Lelo Sona'
Always Uncensor Your Pleasure

Side Note: Links attached are from my store or an affiliate, which helps support my site. These opinions are 100% truthful and mine. I only recommend what I believe in.