Ah the cock ring, while many know what the vibrating cock is for, how many know what other types there are? Cock rings have a variety of uses and can be a lot of fun!
What are benefits of a cock ring? It helps strength your erection, it can help you last longer, it may even help your erection increase in girth. It can also help delay your orgasm and increases penile sensation.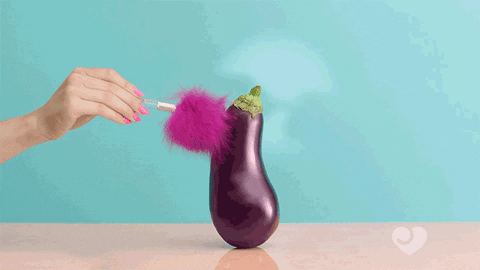 What Are Cock Rings?
Cock rings are circular rings that go around the shaft, shaft and balls or balls. Do you need to go past a shaft only cock ring? Not at all, a basic cock ring will do just fine!
While vibrating cock rings are great for grinding positions, basic cock rings are great for penis pumps! So if you use a penis pump don't forget to use a cock ring.
Why, you ask? Well, if you don't put on a cock ring when you use a penis pump then it's the equivalent to blowing up a balloon but not tying the end off.
Types Of Cock Rings
Shaft only, cock ring.
A basic cock ring is typically made of silicone, you want it to fit with a comfortable pressure. It should never be too tight or too big, much like Goldie locks, you gotta find the one that's just right.
Silicone does have some flexibility to it, so you want to take that into consideration. A super stretchy cock ring won't give you the hold you need, if you want to last longer or have a harder erection.
Shaft and Balls cock ring.
These ones are typically connected, one is typically larger than the other. The smaller piece is for the shaft, the larger piece is for the balls. Take it slow when using these ones.
Vibrating Cock Rings.
There are two categories that you can put vibrating cock rings in. While their are a variety of vibrating cock rings, here's two categories.
You have the super flexible vibrating cock ring, this just fits around the shaft, it adds no pressure but it vibrates. So the only benefit you really get is the vibration.
You then have the vibrating cock ring that fit snugger and vibrates, you can get all the benefits of properly fitted cock ring along with the vibration. It just depends on what you want.
Anal Cock Rings.
These cock rings have an anal attachment, it's connected via a silicone string with a butt plug attached.
These are just some of the basic cock rings that you commonly find.
Where Do Cock Rings Go?
Shaft only – with a shaft only cock ring, you can put it on while erect or limp, the choice is yours. You want to slide it down to the base of the shaft, if you are struggling with this then you can apply a little lube to help it slide down.
Shaft and Balls – with this type of cock ring, you want to place it at the base of the shaft first. Again you can use lube if you need to get it down to the base of the shaft. Once you have it at the base of the shaft you then want to put the balls inside the larger ring, you can use lube to slip them in as well.
Be gentle, take your time and have patience. Do NOT snap the cock ring onto your penis, it will absolutely hurt.
Placement tips:
Gently slide it down the shaft to the base of the penis.

If it's 'too' tight and uncomfortable, remove it immediately.

Use a little lube if you are struggling to get it down to the base.

Do not use rubber bands, string or hair ties. Use a proper cock ring or nothing else.

Do not exceed 4 hours with the cock ring on.
How To Use A Cock Ring
Cock rings are typically applied before sex, they can be applied before or after foreplay, the choice is yours.
Vibrating cock rings are great for being close to your partner and really grinding on one another. If you have a clitoris, being on top and grinding against your partner with a cock ring is a great position.
Basic cock rings can be put on whenever, and since there's no vibration and it's not a focus, you can enjoy whatever. Just know it will likely increase your girth slightly.
You can use these before foreplay or before pentrative sex.
Gently slide it down the shaft of the penis.
Do NOT exceed more than 4 hours.
Cock Ring Materials
Most are made out of silicone, but some are made out of a jelly like material. You can find more restrictive cock rings that are made of metal, wood or even steel.
Steel, wood and metal tend to be more restrictive. These don't have give, so you want to make sure you size correctly.
Silicone can be restrictive, depending on the type. A softer silicone, typically attached to bullets, are great for bullets but not so much when it comes to helping increase size or maintain an erection. You want a harder more restrictive silicone to get the benefits of a cock ring, such as maintaining an erection.
How To Clean Cock Rings
If they are waterproof or don't have a battery, you can rinse, soap up, rinse off and air or pat dry.
If they aren't waterproof, be careful to avoid the battery area and just rinse, soap up, rinse off and air or pat dry.
Who Should Use Cock Rings?
If you are struggling with keeping your erection, this would be great. Cock rings keep blood into the penis, helping you keep your erection.
If you want to indulge in clitoral or perineum stimulation. This would mean getting a vibrating cock ring, if you use these, grinding or having your partner on top are some of the best moves to make.
If you are desiring an increase in girth or want to last longer. A cock ring would also be a great option for you, as this can help with both of these.
Cock Ring Recommendations
Lube Recommendations
Just a reminder do not use silicone lubricant for silicone toys.
Other Articles
Always Uncensor Your Pleasure
Side Note: Links attached are from my store or an affiliate, which helps support my site. These opinions are 100% truthful and mine. I only recommend what I believe in.