With Valentines Day just around the corner, you can spice up your wining and dining with some fun toys for dinner or after!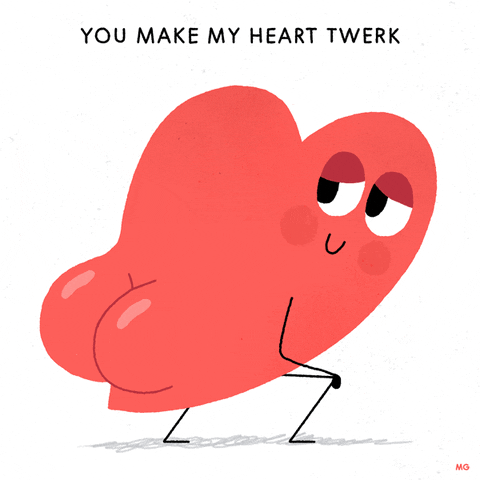 These are some of the best toys out there for you and your partner to enjoy this valentines day.
Body Part:
This toy is for the clitoris and g-spot.
Best For:
Couple play! If you want to play with your partner, this toy is perfect. You can play at home or go out when it comes to this toy. Its discreet, nobody will know it's there and you can control it with the remote or with an app on your phone.
Description:
We-Vibe's flagship product Chorus is now in Crave Coral and in new refreshed, vibrant We-Vibe packaging. Chorus' secret is in its smart simplicity. It's packed with all of We-Vibe's industry-leading knowledge and technology; like the intuitive Squeeze remote, Touch-sense modes and AnkorLink to maximize pleasure.
Ways To Play:
Start your foreplay, it's a fun way to turn your partner on. Surprise your partner as you tease them while you use the remote, knowing you're the one in control of their pleasure.
Don't let distance stop your desires. No matter where your partner is, you can give them control of the toy via the app and let them have fun.
This is a toy that you can stay in while you have sex. You don't have to let the fun stop when it comes to this toy, keep it in and keep it going!
Body Part:
Any part! Let your creativity flow with the positions you desire.
Best For:
This is a great way to spice up your sex life, the swing allows for deep penetration. You can have with anal, vaginal and even oral.
You can enjoy a variety of harder positions that are now easier with the swing. Which means you and your partner can enjoy them longer!
Description:
Pair with your favorite suction cup dildo to complete a swing fantasy solo.The deluxe sling offers multiple sexual positioning options for standing, sitting, and tilting, making it versatile for everyone.Door Jam Sex Sling, Anchor Pad with 4 vibrator bullet openings – Door swing holds up to 325 lbs (147kg). No installation required. Hand grips, adjustable seat and leg straps.
Top Positions:
Doggy Style: lean forward and let your partner swing you back.
G-Spot Appreication: Legs up, tilt back and let that g-spot shine
Grinding: Missionary in the swing as you grind into your partner, increasing the intensity of your closeness.
Oral Delight: Enjoy the buffet that is your partner, with them exposed for the licking, take advantage.
Body Part:
Anal, prostate focused.
Best For:
Remote control anal play, bring a classic hole into play. The great thing about anal play is you either have the vagina or penis free for you to also enjoy!
You can enjoy some exciting foreplay while enjoying anal play, use the remote control and bring your bedroom sex life to a whole new level.
Description:
Vector's sleek design and silky-smooth silicone fits to your body, while dual motors deliver thrilling vibrations direct to the prostate and perineum with breathtaking precision. Vector is waterproof & rechargeable. Easily cycle through 6 vibration patterns via the We-Connect app or remote control.
Ways To Play
Tease before you please your partner and use the remote control to surprise your partner with some fun. Using a pulse pattern is a great way to tease your partner.
Push them over the edge! When your partner is at the edge of the orgasm, before they go into utter bliss, increase the intensity of the butt plug.
Have your partner put in the butt plug and go out! Use the control and surprise them throughout the night.
Body Part:
For the penis.
Best For:
You can use this by yourself or with a partner.
If you're alone and you want to spice up your hand job without a lot of work… this is what you want!
This is also great to use with your partner, it takes foreplay to the next level and gives the mouth a break.
Description:
Foreplay like you've never experienced before. Worn by him, enjoyed by both, PULSE DUO delivers intense hands-free fun, turning foreplay into the main event.
While one partner enjoys the stimulation provided by the powerful PulsePlate™, the other can seek delight in the intense vibrations emitted from the base of the toy. Let PULSE DUO do all the hard work, leaving couples free to focus on climaxing together.

With adjustable and tailored controls for both partners, they can be assured they'll receive just the right level of stimulation.
A simple press of a button on the toy allows them to tailor the vibrations from the powerful PulsePlate, while the remote allows them to adjust the rumbly vibrations coming from the base of the toy. Independent control – combined pleasure. Take your couples' play to a whole new level and climax together.
Ways To Play:
Turn up the foreplay! You or your partner can use the toy during foreplay, switching between their mouth and the toy.
Body Part:
Penis
Best For:
Use it by yourself or use it on your own! This open ended compact male masturbator lets you have your alone time and can easily join your couple time.
The toy you can use to spice up your foreplay and enjoy a quickie with, talk about diversity.
Description:
The best kind of pleasure is open-ended!
Experience this unique stroker with its double-sided entries that give access to the dozens of soft and stretchy feelers lining the snug inner channel.
A robust barrel-shaped construction meets with a center-line grip that fits comfortably into your hand – or lots of other interesting places!
Find your ultimate frequency with 12 very powerful vibration speeds to choose from and recharge with any USB power source.
Snap on covers protect both ends and the entire canister is water submersible!
Dual end vibrating stroker
Open-ended barrel-shaped construction
Dozens of nubbed feelers in channel
Center-line grip for hands or other places
12 powerful vibration speeds
Made from soft and stretchy TPE rubber
Canister made of durable ABS plastic
Snap-on covers protect both ends
Blue LED lights in buttons when in use
Ways To Play:
Giving head can be a bore, but be bored no more! Use this handy help and slip it over the shaft of the penis, using the toy and your mouth to spice up your blow job.
You can also just focus on giving a stellar hand job and using this to make that happen! Mouth or no mouth.
Don't be afraid to try it alone, go to town if your solo and pound it out. With no risk of hitting the end, you can be as intense and deep as you desire.
Buy Gender X Double Sided Stroker
Body Part:
Wrists and ankles.
Best For:
Restraining your partner brings a new level of trust and excitement to your intimacy. You can pick and choose what you want to restrain, giving you and your partner some fun options.
It's a way to surprise your partner and take things to the next level without having to do a whole lot.
Description:
The original (yes, we invented it) Under The Bed Restraint System® by sports sheets is easy to set up, in fact, sets up in minutes. 4 adjustable cuffs (fits 4 inch to 12 inch wrists), four restraint straps secured to one connector strap that fits securely under your mattress. Restrains your partners' arms and legs from the sides or bottom of the bed. The restraint strap quickly fits beneath any mattress with no hooks and adjusts to the size you desire. Easy set-up on any mattress. Portable and great for a surprise getaway.
Ways to play:
Restrain your partner completely, slowly releasing them as you play. Tease your partner as you please them.
New and excited but nervous? Start with just the ankles as you venture into the excitement of being restrained or restraining your partner.
Going solo? Want to discover your orgasm while being restrained? Try the ankle restraints and let your orgasm flow through you.
Body Part:
Booty
Best For:
Remote control anal play! Go out or stay in, either way you can entice the booty with this butt plug.
Don't be afraid to let your partner control it, once your hot and ready, keep it in and have fun!
Description:
Show off your heart and your rhythm! This anal plug has a bright red heart that flashes in time with the pulsing vibration! Choose from 4 different speeds and 7 different patterns. Use the remote control to change the settings without having to reach back to your derriere.
The tapered end makes the plug easy to insert and the smooth, velvety premium-grade silicone is body safe and feels pleasant upon entry. The flexible neck near the bottom of the flanged base bends so that you can move freely without uncomfortable resistance.
To recharge, simply plug in the USB charger. After use, clean with warm water and soap and let thoroughly dry. Only use with water or oil based lubricants.
Measurements:
Overall length: 5.1 inches, Insertable length: 4.2 inches, Diameter at widest point 1.5 inches
Key Features:
Remote Control Vibration: Choose from 4 speeds and 7 different patterns. Use the remote to control the settings for hands-free fun!
Laser Heart: The laser projects a red heart onto any surface the light can reach and pulses in time with the vibration.
Premium Silicone: This body safe silicone is velvety smooth and soft to the touch.
Tapered with a Flexible Neck: The tapered end makes insertion easier and the flexible neck at the base improves movement and comfort while the toy is inside.
Booty Sparks Laser Heart Rechargeable Silicone Anal Plug With Remote Control
These are some fun toys for you to enjoy this Valentines day! No matter how you play, there is always something you can find to bring that extra to your sex life. Don't be afraid to explore, have fun and enjoy the ride.
Uncensor Your Pleasure
Side Note: Links attached are from my store or an affiliate, which helps support my site. These opinions are 100% truthful and mine. I only recommend what I believe in.