Twirling Joy takes 'just the tip' to a whole new level! It's pin point precision and intensity are fun to explore. Here's the utimate guide to Twirling Joy from Satisfyer!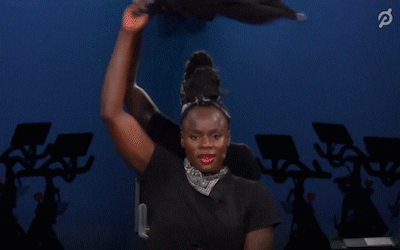 Twirling Joy Basics
Rechargeable: You know it.
Charge: Yup! 4.5 hours to full charge. It's unclear how long it lasts at this time, but a good estimate would be 60-90 minutes off play time.
The light will blink indicating the toy is charging – once it's done blinking it's done charging.
Waterproof: Yup, so go deep sea diving and get it on.
Lube: Water-Based- the toy is covered in a body safe silicone.
Motors: 1
Intensity Levels: 5
Vibration Patterns: 8
Travel Lock: No it doesn't.
Warranty: Yep, 15 year limited warranty.
Twirling Joy Instructions
Charging Your Toy
The charger is magnetic, so connect it and make sure the light is blinking to indicate it's charging.
Turn On Toy
Hold down the wave line in the middle for 2 seconds.
Increase Vibration Intensity
Click the '+' sign to increase the vibration intensity.
Decrease Vibration Intensity
Click the '-' sign to decrease the vibration intensity
Change Vibration Pattern
Click the wave sign in the middle to change the vibration pattern. To get back to straight vibration, turn toy off then back on or cycle through all the vibrations.
Turn Toy Off
Hold down the middle wave button for 2 seconds to turn toy off.
Connect To Satisfyer Connect App
Open up your app, then hold down the middle wave button for 4 seconds while the app is searching for the toy. The toy will pulse twice to let you know it's been activated.
Toy Placement
This toy is meant to be used all over the body to ignite the senses.
Lube Recommendations
This silicone coated toy is meant to be used by water based lube, and here are my recommendations.
Cleaning Twirling Joy
It's water-proof so get it in and under there and really let it sparkle and shine!
Rinse off residue.
Soap it up.
Rinse it off.
Repeat as needed.
Air dry or pat dry!
You may also enjoy 'Ultimate Guide To Zumio'
Also check out ' Sex Toy Guides'
Always Uncensor Your Pleasure
Side Note: Links attached are from my store or an affiliate, which helps support my site. These opinions are 100% truthful and mine. I only recommend what I believe in.