Is it a foursome if you watch porn with your partner???

Porn! You either love it or hate it! What do I mean by that? Well you're either for it or think it's wrong. Despite porn having a category for literally EVERYBODY! It's still super taboo.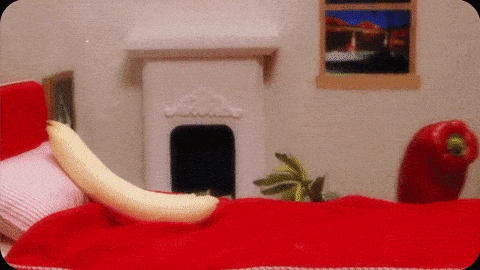 Ok cool whatever… what do you want to even tell me?
Did you know that 40 million American's regularly watch porn!
Porn As A Sex Guide
Never ever ever, watch porn as a sex guide! You watch it, they have sex, you use it as a guide… what could possibly go wrong? Oh my god! So mannnny things!!!!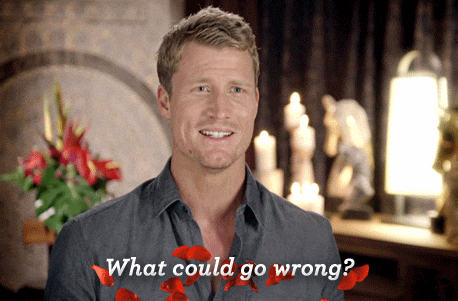 I worked in porn, I was the production manager, meaning I got the scripts, I booked the locations, I got the talent and made sure everything was good to go. I loved it, seriously it was an amazing job! It also gave me an inside look into the world of porn.
I hate to burst your bubble, but it's all fake. The men and women who you see making those films for you are doing just that, creating a fantasy for you to enjoy. It's a job, they have to eat right, workout and take care of their bodies so they can give the best performance.
They have to trim, pluck and wax everything so you can get your jollies off. Then they go to set for 8 sometimes 12 hours a day… and no, it's not all sex for that length of time… their making a movie, so they have to film the entrance, they have to get the lines right, make sure the makeup is still looking spot on and yada yada.
Ok, we got it, a lot goes on to make a porn but still it's a good guide cause they have sex, right? Wrong! You don't see the women using a lube shooter to make sure their ready for the taking, or the men stroking themselves on the side prepping to get started. You don't see the script giving them the positions and how to react, because you aren't suppose to.
That whole standing position, when the guy picks her up and they have sex while he's standing, some practice that, on set. They make sure the person who needs to hold the person can! And then sometimes you have to stop a few times to readjust… and when you have a counter scene, some times you have use a stool so everybody's at the right height.
As you can see, porn is work and a lot of work at that. So why isn't it a good guide for your sex life?
The realism isn't there, you can't go from anal to vaginal to anal. It takes a moment to get one another ready for the taking you can't just dive in. The scenes are shot at an angle, this lets the viewer see what they want, so they aren't ideal angles.
Real life sex isn't as acrobatic as porn, and that's okay! You don't have to do 10 positions in 15 minutes to enjoy the sex. It doesn't have to be hard and fast, it can be slow and sensual.
The cum shot isn't the most important part when its the two of you. While nothing is wrong with positions, how fast or slow you go, it's not the setting standard for every time.
And while there are porns that go slow and sensual, it doesn't make it anymore real.
Porn Is For Pleasure
Porn isn't a guide for your sex life, but it can however be a great way to see what turns you on and give you ideas to try. But before you dive into making your genitals an ice cream sunday, do research so you can make sure you do your desire properly.
Does porn have tricks that you can learn about? Absolutely, if you want to expand your oral skills you can check out some porn and see if what they do is something you're interested in.
While porn can be used for pleasure and get you into the mood, you can use to see what you would like to explore. If you want to use porn as a guide just know a lot of things are harder than you think, and just research to make sure you do it right. Lower your expectations though, don't expect to do things like they do in porn, just go with it.
Pleasure comes in many forms, so surprise yourself and explore some new porn categories and have fun with it.
Couples and Porn…
Eek! What a fun opportunity!
Porn is an chance to say 'hey! I'm turned on…'. You turn on some porn start kissing on your partner and toss it aside while you have a little fun.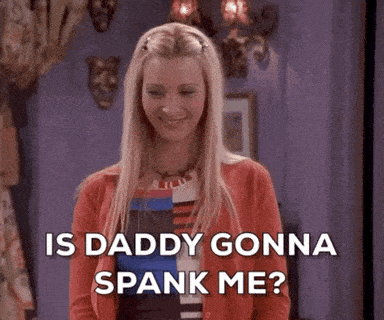 Porn opens up a conversation for the two of you. Maybe you are both kinkier than you both know but too afraid to say something. Maybe you want to try something new and don't know how to say it. Watching porn opens up that conversation.
You can also find out what your partner is interested in, turn on some porn, see how they react and discuss it with them! There is so much to explore and enjoy in the world of porn.
While porn is not an educational tool, it can help you with seeing what you'd like to explore sexually. Once you decide what you'd like to try then go ahead and do all the proper research – not from porns! One thing you need is consent, so discuss it with your partner before you dive into your exploration.
Aside from showing your partner what you think would be fun to explore it can also just be fun to watch.
If you want to watch porn as an activity with your partner then find something their into. If you're unsure then start with something romantic! A spicy romantic erotic movie can be so much fun, dragging not only the romance in but also the sex.
So go enjoy the pleasure that is porn with your partner!
Is Porn Cheating?
What does it mean if your partner is watching porn without you? What does it mean? Do they not want you? Is it cheating? Am I not enough?
All these are questions I've heard before, so let's start with an example to set things straight.
Say you have a celebrity crush and watch all their movies. And say this crush looks nothing like your partner, does that mean you don't want your partner? Absolutely not.
What about if you watch all of your celebrites movies, is you seeing your celebrity crushes movies cheating? I get one is sans clothes and the other may or may not be. However it's still a film, it's still got a start and end date, like you, your partners chance of meeting them is slim. It's just somebody they enjoy, as you enjoy the celebrity crush.
Why Do They Watch Porn Alone?
We all have our versions of alone time, and though your partner may enjoy watching porn with you, this may also be their outlet. It could be a form of self care that your partner enjoys, it has nothing to do with you.
Your partner masturbating doesn't mean that they don't want you, it doesn't mean that they don't find your attractive either. People some times just get turned on and want to indulge in some private time. Masturbating is super natural so to take it as a personal offence to you isn't the way to treat it.
With that being said, if your partner has an addiction to porn then you should get help from a therapist or talk with them.
However if your sex life is fine and they watch it when they have private time then I wouldn't worry about it in the least.
Don't forget, you're real, the pornstar scream 'fuck me pirate daddy' isn't attainable for them. The porn is just a fantasy, you are what they choose, you are what they want, you are what they enjoy.
Should you be jealous over a pornstar? No, people can be attracted to a multitude of bodies and personalities and that porn just might have one that tickles their pickle.
When I watch porn, I watch every body type… its the fantasy, its the indulgence and its the enjoyment.
Watching a screen of a naked person is not cheating, them getting off to that person isn't cheating. It's triggering a reminder of pleasure and they enjoy that.
Honesty is key, the fact is people are pretty and when we see shiny pretty things we look. Does it mean that we want something else? No, not at all. It just means that we wanted to look at the shiny new thing.
Plus your partner should not be with you just for your looks, those only last so long and after time you start to see past that so much. You become 'immune' in a sense to the person you've picked, it doesn't mean you don't find them attractive or desire them any less. It just means that you've unwrapped the shiny packaging and appreciate them for more than their looks.
Now when it comes to masturbating and your partner getting upset with you, it can be a few things:
They may want to know why you aren't masturbating with them.
They may want to know if you're attracted them still, reassure them. Physically or emotionally! Your choice!
They may want to know why you aren't paying them this attention.
And while it may not be personal at all, most times it's not, you should still address it. You need to let your partner know that you enjoy being with them and its just a little private time, you need to make sure you're spending time with them.
Your partnership needs to be a priority, if you having private time with porn is truly bugging them then you need to have a full open conversation with them about it.
You can still masturbate while you're in a relationship, it's totally okay!
You are in a partnership now and should absolutely make sure that your partner and you are on the same page when it comes to sex and all things surrounding it.
As with most things, this all comes down to proper communication. It's not always easy to have and it's not always fun to do but its necessary to understand your partner and their view.
You have to compromise, to communicate and to make sure one another are doing your best to succeed in your relationship.
Porn isn't the bad guy, a lack of communication is.
So go enjoy your porn! Watch it with your partner and get your jollies off! Enjoy your private time and remember to talk with your partner!
Interested in more reads, check these out:
Guide To: Sexting (5 must know rules!)
Oh me, oh my! It's silicone lube!!
Communicating With Your Partner and 17 must know rules!
Always Uncensor Your Pleasure
Side Note: Links attached are from my store or an affiliate, which helps support my site. These opinions are 100% truthful and mine. I only recommend what I believe in.