Forget the halo, this toy is devious! Here's the break down of how to use it and what you need to know about your new adventure with Mini Halo.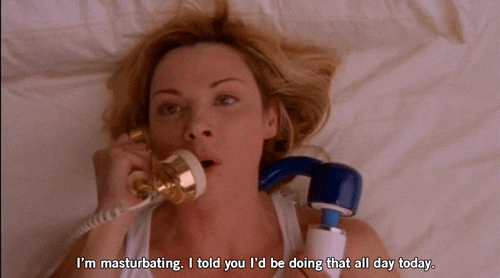 You'll find a complete break down on how to use Mini Halo by Voodoo below. Everything from how to charge to discovering levels and more. If you have questions or would like to see a toy done just leave a comment.
Mini Halo Basics
Rechargeable: You know it.
Charge: Yup! 90 mins to a full charge AND 90 mins of play.
The light will blink indicating the toy is charging – once it's done blinking it's done charging.
Waterproof: Oh yea! Dive off the deep end, into the pool and take your mini halo with you!
Lube: Water-Based- the toy is covered in a body safe silicone.
Motors: 1
Intensity Levels:8Vibration Intensities
Patterns: 20 Vibration Patterns
Travel Lock: No it doesn't.
Warranty: Yep, 1 year limited warranty.
Mini Halo Instructions
Charge Your Toy
You may have to press a little hard to full get the charger into the toy, but it does go in all the way.
Turn Toy On
Click the power button. (No need to hold it down)
Increase Intensity
Click the button that has bars gradually go up.
Decrease Intensity
Click through all the levels of intensity using the button that has bars gradually going up.
Change Vibration Pattern
Click the wave sign in the middle to change the vibration pattern. Cycle through all the patterns to start back at straight vibration.
Turn Toy Off
Just click the power button to turn the toy off.
Toy Placement
While this toy is a massager, it can be used on the clitoris. You can also use it on yours or your partners back or other areas! Don't be afraid to explore.
Lube Recommendations
This silicone coated toy is meant to be used by water based lube, and here are my recommendations.
Cleaning Mini Halo
It's water-proof so get it in and under there and really let it sparkle and shine!
Rinse off residue.
Soap it up.
Rinse it off.
Repeat as needed.
Air dry or pat dry!
You may also like 'Ultimate Guide To Le Wand Petite'
Also check out 'Ultimate Guide To Massagers'
Always Uncensor Your Pleasure