Push it! Push it real good! That's what I think of whenever I think of strokers or sleeves… but who can deny what a great song that is? So here's what you need to know on how to use stokers and sleeves.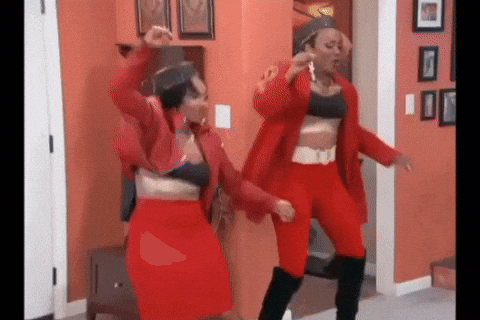 What Are Strokers And Sleeves?
Sleeves are a masturbation tool for the penis. They are a tube with holes on each end, one end typically has a vagina, mouth, asshole or just a plain circle. A lot of times they come ribbed on the inside of the tube.
Strokers are typically really stretchy, so they may look shorter than you penis but can stretch to accommodate quite far.
Strokers are the same as strokers, the main difference is that they typically have a hard case surrounding them. The case is typically discreet and allows for you change out the sleeves as you desire.
In addition to that, the case may also do things like squeeze or suction to create a more realistic feeling for the penis.
The inside of the stroker/sleeve can have a variety of patterns for a more realistic feel. These ridges can be very erotic and a lot of fun!
It should also be noted that these names can be interchangeable, it depends on what the company chooses to call their masturbator.
What Types of Strokers And Sleeves Are There?
There are such a variety of masturbators available. You have a range of textures to choose from, which can make for a lot of fun. In addition to that you also can pick the hole you want to choke your chicken in. You can choose from the mouth, booty, vagina or a plain one with just a hole, the choice is yours!
The Egg.
This is a masturbator that has one hole. It's got a texture, it comes typically in an egg shaped shell and is super stretchy. These typically just have a hole and don't have a mouth, booty or vagina.
Open Ended.
This masturbator has two holes the same size on either, this doesn't always cover the whole shaft and is meant to thrust back and forth.
Body Shape.
This masturbator typically has a body type (booty, vagina, mouth) at the top of it. It has a small hole for air at the end and is typically on the smaller side but don't worry it stretches! They also come in an array of colors for you to choose from.
These are the most common types of masturbators..
Some of masturbators also create a suction feeling, while others can have a bullet in them and vibrate for some added fun.
What Materials Are They Made Out Of?
Masturbators can be made out of Jelly, cyberskin, silicone, and TPR/TPE. These materials can be porous after used, so they can trap bacteria with little rips that may naturally occur with use. Because of this you want to make sure that you clean them properly.
There are other materials that masturbators can be made of, while the above are the most common. You always want to make sure that you take care of the delicate material as best you can. The better you take care of it, the longer it'll last.
How To Clean Your Strokers And Sleeves?
First if you have a masturbators in a case, you want to ensure it's able to be pulled out.
Once you have the masturbator in your hand you want try and flip it inside out. This may be tough, and if you don't feel comfortable with this then you don't have to.
If you've flipped your masturbator inside out, then you want to rinse it off really well.
If you don't have your masturbator flipped inside out then you want to rinse water straight down the center and really flood it, don't be afraid to put your fingers in there and move em around.
You then want to soap it up!
If your masturbator is inside out, just soap up the whole thing. Give 'er a good lather.
If your masturbator is not flipped inside out then you want to put soap down the center and use a few fingers to really lather. I recommend doing this on both ends to make sure you get 'er clean.
After you've cleaned your masturbator, you want to rinse it off. Make sure you get all the soap off.
Then you can let it air dry or pat it dry.
Now you want to make sure that your masturbator is fully dry.
Once it's fully dry you want to take a little bit of restoration powder and pat it onto the masturbator.
You don't want to layer it on, you want just a thin layer on your toy.
If you add too much then the next time you go to use your masturbator with lube, it won't be the same.. The lube might chunk up with the powder a little.
So use the powder sparingly, but use it! The powder prevents the toy from becoming sticky and breaking apart on you.
Strokers are excellent for those who are tired of the same old thing or just need some stress relief. In fact masturbating helps improve your sleep, de-stress and is overall very healthy for you. According to Healthline, it can even help prevent prostate cancer.
So enjoy a little solo time and stroke away!
Strokers And Sleeve Recommendations
You may also enjoy 'Ultimate Sex Guides'
Check out 'Ultimate Guide To Stud 100'
Always Uncensor Your Pleasure.
Side Note: Links attached are from my store or an affiliate, which helps support my site. These opinions are 100% truthful and mine. I only recommend what I believe in.