Don't let distance keep you from your orgasms! Keep the sexual connection alive with these tips and tricks! 90 Day Fiancé really makes me wonder how these couples keep it sexy! Well don't just wonder, know how to keep your long distance relationship sexy and 3 things to you'll be aching to try!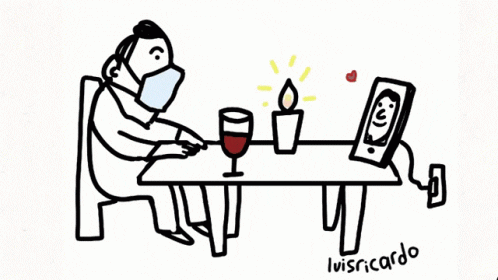 Keeping it sexy long distance can be a total struggle, but I've got a few ways you can keep it fresh. It can be daunting trying to figure out how to get off when you can see one another but that's a struggle you don't need to have.
I myself have been in situations where that connection is missing because you can't see one another. And if you don't want to send a sexy picture then it's like what do you do next? And if you do send a sexy photo, what do you do after?
I have the answer to all of the questions and more! But before I start here's a funny little story… on my behalf.

I'll never forget the one time I was in another country without a vibrator. I thought I wouldn't need it, it was 6 weeks and I was going through some stuff. So I stupidly left my home for 6 whole weeks with a B.O.B. (Battery Operated Boyfriend) the only boyfriend my partner wasn't jealous of. I couldn't access a sex shop because of the circumstances, but I had watched enough movies and taken enough showers to know a shower head is good for more than just a good cleaning.

The people I was staying with were gone and I needed a little extra help getting off. So with a free afternoon and a moveable shower head I used that afternoon to have a little fun. Or so I thought, I was in the Middle East and had no porn… So it was up to my own imagination, which wasn't terrible because I have a great imagination.

Paired with a shower head and my own imagination and my right hand, I started slow… then I got hotter and when I was on the brink, I was ready! The edge was right there and I was so ready for it…Head leaned back laying in the tub, legs high and spread, nipples pinched, I aimed ready for ecstasy and bam! Nothing… the water pressure was only enough to frustrate the living hell out of me.

That's right, the big woohoo was a big boohoo. After over an hour of wasting water shooting it at my clit both hot, cold and in-between I gave up. I was sweating by the time I was done… Yes, while in the shower! I rinsed off, gave up and didn't get off. So the moral of the story is to never ever go out of town without your B.O.B.!

So now that we've all heard that deeply disappointing story of the orgasm that didn't. Let's dive into how YOU can have your cake and eat it too in your long distance relationship.
Sexting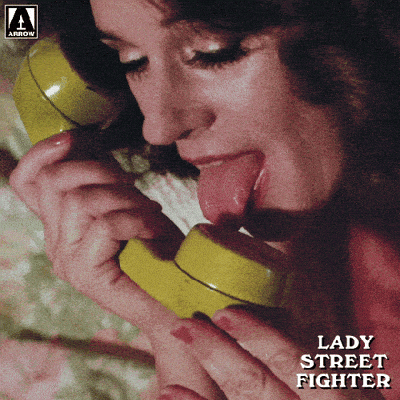 I get that you've heard the horror stories… you sext somebody and it ends up in the wrong hands. I understand the caution, but we also shouldn't shame others for enjoying their pleasure.
So before we close our minds to it, let's discuss it.
1.Trust the person you choose to sext. Trust should already be a building stone in the relationship, it could be a purely sexual relationship but it still requires trust.
2.Words are your sword to slay your partner into orgasm. Don't be afraid to use them and don't be afraid to read an erotica.
3.Explore something new, you can have missionary a majority of the time but this an opportunity.
Tell them you want to be flipped onto your knees and thrust into as your hair is pulled.
Say you want to feel their kiss up your thigh as you're tied to the bed, aching for their touch as they tease you.
Focus on the build up to the orgasm. It's the tease its the idea of the touch, its the mental strip tease you let them see as you text it to them. Like 'tracing my hand down my boot and back up, then slowly unzipping my thigh high black boots as you watch me from your desk.'
4. It's not all about the sex, its about building up to it. It's the tease its the idea of the touch, its the mental strip tease you let them see as you text it to them. Like 'tracing my hand down my boot and back up, then slowly unzipping my thigh high black boots as you watch me from your desk.'
5. Roleplay! In addition to the strip tease you also have a chance to roleplay. Maybe you're the naughty Doctor or Nurse checking in on your patient. You can be the troublesome assistant that needs to be taught a lesson.
Sexting isn't just about getting off, its a chance to keep the connection

alive with your partner. Build the erotic desire between the both of you

and tell your partner some fun fantasies you want to explore.
6. Send sexy photos when asked, or ask if they want to see that photo. You don't have to send a nude, you don't have to send a photo at all. If you choose to, you can be dressed, you can be in your bra or boxers. Whatever makes you feel comfortable, and a sexy photo can be quite empowering.
You can also choose to not send a photo and instead describing something you feel sexy wearing… Say things like 'I've got a sexy lacy black thong on, I'd send a photo, but I can't right now. If I had it my way you'd be pulling them off with your teeth.'
This moves the conversation forward while also letting them know what you're wearing to help build the fantasy.
7. Be vocal, a moan can push a partner over the edge. Don't be afraid to describe what verbal ques you would take, you can say things like 'moaning as you take me, pushing me to the brink…', the great thing is anything can be described.
Phone Sex
1.Get comfortable and make sure others aren't around. You don't want somebody walking in on you and you want to be able to enjoy it, so you don't need to worry about getting interrupted.
2.Make sure to communicate, you can't be quiet when you're on the phone, you can moan, you can 'mmm', 'yes', 'oh god!'. They can't see you, so you can create the environment around you and what you want to do.
Example: I'm sitting here, in only my underwear with kinky thoughts of you…. I just want you between my legs and your hands all over me… I'm so turned on just thinking about it.
3.Get creative, create a world for just the two of you. Talk about positions, how it feels, where your hands are, where your mouth is, moan, beg, tell them what you want.
Ask them what they're doing, say 'tell me what you want me to do' ask them for what you need, maybe you want to hear them moan, ask them! Get lost in the mental fantasy you're both creating.
Skyping/Facetime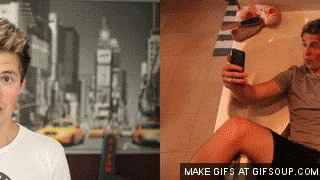 If you're down with sexting then the next step is to skype or facetime. This can be super sexy and fun! So let's go over some things to do once you decide to start skyping/facetiming:
1.Dress to impress! Put on lingerie and put something over that, if you got boxers or something on put on a nice outfit. Part of the fun of this is the tease! You can also enjoy some roleplay, show up in a sexy nurse outfit or something.
2.Down there care. Since you're dressing up, don't forget to dress up your genitals however you see fit! You're flaunting your goods for your partner, act as though you're seeing them in person.
3.Prep the area you intend to use, put some care into your surroundings. It's a fantasy that you're creating and you should put effort into it. It doesn't need to be fancy, just clean, you want to have what you need around like lube, maybe a towel and have an easy fun time.
Take it from me, I've gotten videos and photos for work and the amount of times a guy could have just flushed the toilet…oy! It distracts from you!
4.Toy time, if you want to use toys or think it might come up then set them aside out of the way. Don't forget the lube! You can place them just out of view of the camera so you can bring them out when you're ready!
Making It Happen.
5.Schedule a time. You don't want to miss each other or be unprepared. Schedule time so you can prep before, enjoy the time and clean up after.
6.Start off with hello, you don't have to dive in right away. Get some niceties out of the way. Its okay to not jump straight into it, it helps with the nerves to talk a little. Find out how their day was, laugh a little, get comfortable.
7.Compliments, if you're eager and ready you can give them a compliment like, "you look amazing, the things I've been thinking of make me so hot". You can then progress naturally, start talking about what you like, what you've thought about or start a strip tease.
8.Don't be afraid when you bring out the toys. You have them, its totally okay to use em! And if you're nervous about using them then use them to tease first. Trace them down your body… tease yourself, get comfortable! Or get started without the toy then bring it out, you don't have to start with a toy.
9.Remember that you can laugh, get comfortable, it's so important. Its an opportunity to connect with your partner and it can be awkward but once you get comfortable you can let the awkwardness go and enjoy it.
Toy Time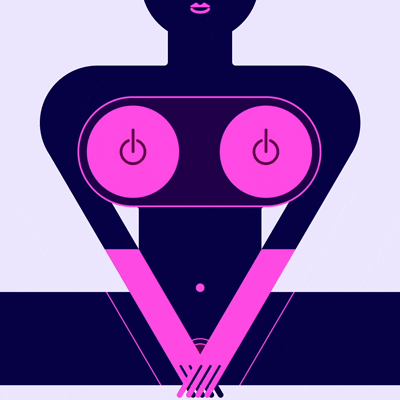 Toys these days are super advanced. How advanced? They have literal apps that can control the toy so your partner can be half way across the world and control them.

This makes them great for long distance relationships, it also makes them great for skyping/facetiming or even sexting! These are a fun step to add to the above suggestions, but know that you don't have to have them.

If you want to keep your long distance relationship sexy with some toys, these are the ones you want!

Keep in mind that you can use them outside of a long distance relationship sexy, you can use them when you are together as well!
Remote and App controlled, these toys are excellent to use with your partner.
Vaginal Stimulation
Penile Stimulation
Anal Stimulation
Explore! Adventure! And enjoy your pleasure with your partner, no matter where they are.
The pleasure is mutual with these toy options, something for everyone. You've got a bunch of ways on how to keep your long distance relationship sexy.
The carnal pleasure's in a relationship are essential to helping you keep connected to that person, so long they're consensual. It's okay to miss your partner, its okay to masturbate without them. It's also okay to want to bring them into your pleasure and fantasies despite the distance. So go have some fun!
You may also like 'Sext Like A Pro'
Also check out 'How To Communicate With Your Partner'
Always Uncensor Your Pleasure!

Side Note: Links attached are from my store or an affiliate, which helps support my site. These opinions are 100% truthful and mine. I only recommend what I believe in.