So is this petite wand magic?
I've written the 'How To Use Le Wand Petite Rechargeable Massager' and done a video on 'How To Use Le Wand Petite Rechargeable Massager', now it's time for my Le Wand Petite Review.
I'm gonna give you the goods on this magically delicious toy!
However before I jump into it, let's do a break down.
Breakdown
Material

: Handle is ABS plastic, head is silicone and the buttons are silicone.
Buy Le Wand Petite Rechargeable Massager
Complexity / User Friendly
Complexity
Super easy toy, it's clear where everything is and how to use it. Charging it is easy, turning it on is easy and adjusting it is easy. The instructions are clear as well.
User Friendly
Totally! It's a toy for everybody, anybody can manipulate it to use it where they want. The travel lock is easy to understand, as are the intensities and patterns.
Orgasm Achieved
YES!!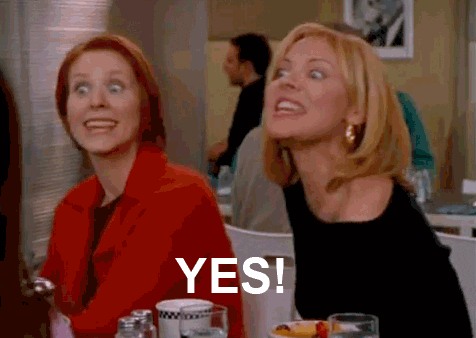 Buy Le Wand Petite Rechargeable Massager
How was the orgasm?
I love the colors of the Le Wand, I loooove the rose gold I got, it's totally me! This toy has a smaller head than the normal sized Le Wand, but that the strength, the beauty, it's all there. I used the toy as a body massager, relaxing my muscles before they tensed up to orgasm.

I played with the vibrations, I liked the stronger vibration, using patterns on certain muscles. What was fun about this was the flexible head, it made it easy to get the muscles I was targeting because of that. The flexible head is really a benefit in my opinion. It let me angle the toy so I could hit the spots I wanted.
I turned down the vibration and used it over my erogenous zones, not all of them were triggered. I got a massage for the muscles, and that turned me on. But using it to ignite some of my erogenous zones wasn't perfect. Some it was spot on, like my neck and nipples. That felt fabulous!
I used lube, pouring some directly onto my clit. Then I turned the toy down and started on my clit. I turned the intensity up, brought myself to the edge so quickly that I decided to tease myself a little.
So I played with the intensity, turning it up and down, there wasn't a pattern doing what I wanted and I enjoyed doing it myself. Ready to orgasm, I pushed it up a little higher and went flying over the edge into bliss. I mean.. Holy crap!
It was intense, it was strong, all my worries in the world washed away as the orgasm took me over. I literally shook after my orgasm, then I calmed down and did it again!
This toy was strong enough that I put it right at my entrance, turned the intensity all the way up and woah baby! This has absolutely become a 'go – to' toy, it's so much fun and I cum so easily with it.
Pros
Easy to use

Rechargeable

Travel Lock
Cons
Can't use silicone lube with it

Not water-proof

Can't use while its charging and linked into the wall (I'm inpatient)
Buy Le Wand Petite Rechargeable Massager
Overall
This toy is a yes, abso-fucking-lutely frome me! This toy is fun to play with, it can be used as a couples toy because it's a massager.
You can totally explore what you can do with this toy, the handle is long enough that your partner can use it on you while you do something to them.
It's a little bulky, so using it during sex you just have to be smart to keep it out of the way. However because it does have a long handle that makes you can use it in more sexual positions.
This is a toy that can go from gentle to intense, so it's really just great for anybody.
I recommend this toy 100%. If you are interested you can buy Le Wand Petite here.
Lube Recommendations
Always Uncensor Your Pleasure
Side Note: Links attached are from my store or an affiliate, which helps support my site. These opinions are 100% truthful and mine. I only recommend what I believe in.