Is it safe to stick it there? Find out here.
Ah Dildos, just saying the word dildo is fun. But does it matter what's in them? It does! So is your dildo body safe?
Well while you are not ingesting the toys you are inserting them into your body. So you want to make sure that you have body safe materials.
Welcome to Part 2 of my Dildo series!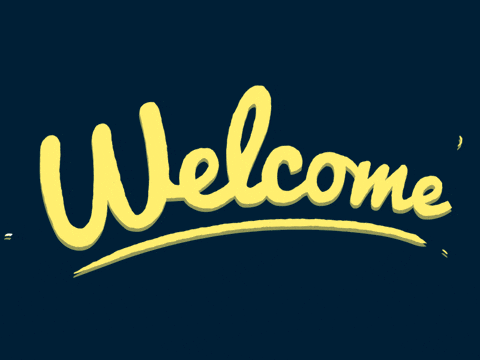 Why Does The Dildo Material Matter?
Materials matter because the dildo is going into your body. So if they toy can't be cleaned properly because of the toy materials, things can grow and it's just not a good situation. You also don't want to insert anything into your body that isn't safe for you!
If the toy is made with the wrong material it can melt, the dye will melt off the toy. This will not only destroy the toy but the toy can also become sticky.
And these are things you don't want to put into your body. You want it sanitary, and by knowing what materials your toys are and knowing how to to take care of them can make them last for years.
What Materials To Avoid
These materials you want to avoid because their either not body safe, toxic or porous so you can't clean them properly. The sex toy industry isn't regulated in regards to the toy materials and what's put in it. Because of this you want to avoid certain materials. You wouldn't put food you took out of the garbage and eat it, so don't do that with your sex toys either.
Toys made with these products can be porous making it harder to clean so bacteria can grow, they can melt, they can smell, it's not what you want in your toy or in your body. Gross!
Materials to avoid
Jelle
TPR/TPE (Thermoplastic Elastometer/ Thermoplastic Rubber)
Rubber
PVC
Latex
Silicone Blend (this means they can have silicone in it along with other things)
These materials are not regulated and are not sex toy friendly, so make sure you know what' in your sex toy! If a company isn't being upfront about it, question it.
What materials you want
These materials are safe, their easy to clean so you don't have to worry about bacteria and are body friendly. You want a company who isn't afraid to tell you what's in their product.
Fun Fact: Silicone toys can be stored next to one another, true silicone toys won't melt if store next to one another.
When looking into your toy make sure you find what it's made out of it so you can be sure it's one of these. And if you have questions you can always reach out to the manufacturer and ask them what's in their product. If they hmm or haw about it then it's probably a toy you want to avoid.
Safe Materials
Silicone
Metal
Glass
ABS Plastic
Silicone
This material can be made into several types of dildos, and is the most popular.
Vibrating dildos
Realistic Dildos
Dual Density Dildos
Metal
Metal dildos can have a variety shapes and sizes, the biggest thing about them though is the weight of the dildo. They can have different weights, which can make them feel differently. You can also do temperature play with metal.
Glass
Like metal you can do temperature play, and you can find a lot of glass dildos, you can also find a lot of interesting shapes that can make them fun. It's easy to sanitize these toys because you can boil them (like metal toys).
ABS Plastic
It's not common to find dildos made of ABS plastic, but you will find a lot of dildo combinations of silicone and ABS plastic. It's typically used for the controller or the base of the dildo/vibrator.
How To Take Care Of Your Dildos
Lubes
Can I use any lube I want with my dildo? Nope, absolutely not! You want to make sure that you know what lube you can use with your dildo.
Silicone is the most popular type of dildo, because of this you really want to make sure you use the right type of lubricant. Silicone lube eats silicone toys, so you want to make sure that you use water based or natural lubricants.
If you have a glass or metal dildo then you can use silicone based, water based, hybrid and natural lubricant! Go for it, enjoy and embrace whatever lube you choose to, the lube sea holds whatever you desire.
Clean
When cleaning your dildo you want to make sure you get all of it. When I say get all of it, I mean the crevices and all, you don't want the chance of anything sticking around and growing.
I suggest, rinsing it all off, just rinse off everything you can, make sure the water is hot as well. Then you want to soap it up, get all nice and soapy. Now let's talk about what soap you should be using!
I'm a big advocate of using sex toy cleaner, I love sex toy cleaners because it's meant for sex toys. I've literally had people tell me that they use hand sanitizer… Now you may go 'oh thats logical, kill all the germs and sanitize your toy!' but no.
Hand sanitizer is not for everything, just like you don't use laundry detergent to wash your hair, you don't use hand sanitizer for your sex toys.
So then what can you use if you don't want to sex toy cleaner? You can use mild unscented soap, you don't want soap that will leave a residue or that will mess with your body.
After you've soaped it up, you can then rinse it off. I like to let my toys air dry, however you can pat them dry as well. It's your choice, just make sure their clean, and sometimes after a toy has been well used it has to be cleaned a second time. It's okay, you can clean it again if you realize you didn't clean it as well the first time. It happens to us all.
Storing
When storing your toys, make sure it's a clean area. You also want it to be dry and don't leave them in a super hot place. When things get hot they cook, you don't want to cook your sex toys! So don't store them under your stove, or anything like that.
If you are in a place where it gets hot and or humid, it's okay. You toys can handle some heat, they can't handle being cooked. Same thing goes for cold weather and cold temperatures, unless you toy is meant to be boiled or frozen, just store it in a drawer. Or you can store it in a box, to keep them protected.
While it's safe to store toys with one another, I don't necessarily agree with it. Sometimes we just don't clean our toys as well as we should and if you stick a toy on top of another toy can containment both without realizing it.
So i just recommend tossing them in their bags and putting them away or putting them on top of their bags, you can also just put them in a box all together.
So now you have all the information you need to not only buy a body safe toy but also how to take care of it!
Enjoy it, be safe and have lots of fun and feel free to stop by for any other information you may need.
Always Uncensor Your Pleasure
Side Note: Links attached are from my store or an affiliate, which helps support my site. These opinions are 100% truthful and mine. I only recommend what I believe in.