How To Use These 3 Sex Toys.
Sex toys! The guaranteed orgasm! I've got the basics on these 3 for you! The bullet, the vibrator and the rabbit.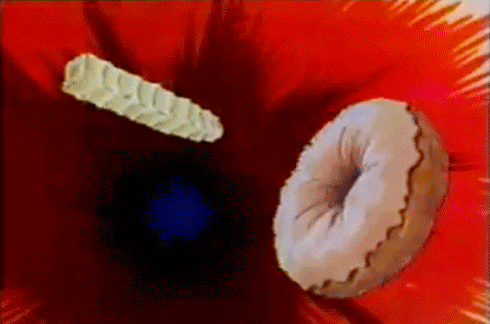 We see sex toys all over the place, the funky shapes… but where do we stick em? How do we use? What should you know about em?

Let's admit it, instructions suck and all they do is tell you how to charge or toss in the batteries… its a big ol book full of various languages on how to put in batteries or charge a toy.

Now some of them I have to admit tell you where to put the toy, but before you've gotten there you're already pushing them off to the side to get to the goods. And the instructions aren't the goods…

Despite all my education in sex toys, even I look at them and go "What on earth does this do?? Where do I put it? How on earth is this twisty turby toy with whosits and whatsits suppose to make me orgasm til my hearts content and my legs givin up?!"

As a pro masturbator and a sex toy connoisseur, there are certain things I should just know, right? Nope, unfortunately I don't… I have to ask the hard questions, the embarrassing ones and only after do I get the light bulb going 'oh'.

But is it worth the orgasm? Does understanding the toys, knowing how to use them, does it really change things? It does, like a hammer, sex toys are also a tool, and though you can use 'em many ways, there's always a start.

So let's dive into how to use them!

Vibrator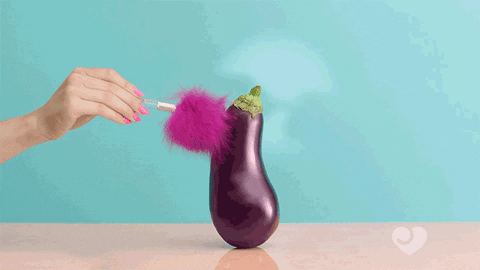 Vibrator definition: A shaft shaped toy that vibrates, can have one level or vibrator or various levels of vibration.

Rechargeable or Battery operated: Either!

Material: Can be ABS plastic or silicone – its up to the company.

Where to use: The simple shape can be used for the vagina or the clitoris. Because of it's shape its a great toy to explore with.

What is so great about the vibrator? Well its simple shape lets you really explore your body!
Ways To Use It:
Play with the vibration levels, test what speeds you like. If you want to warm your body up and have a little foreplay, no vibration or low vibration might be what you're looking for. After your on the brink you can kick up the level to really push you over the edge.
Slip it on the clit! If you haven't had penetrative sex (yes even virgins deserve an orgasm! And it's almost better, if you know what you enjoy then you can really enjoy sex instead of wondering if your partner will make you enjoy it or not) and want to wait for that, you can still use a vibrator!
Explore other parts of your genitals by dragging the toy with a low vibration over your genital area. Such as the pernium, the vaginal lips, the ball sack.. explore with it!
Use the it for vaginal penetration, see what you like! Maybe you like it fast, maybe you like it slow or a little in-between!
Trace it around your erogenous zones, drag it along your stomach, between your thighs, on your nipples , letting it entice you and see what areas of your body really get you going.
What not to do:
NEVER insert it into your anus! No, seriously, there's no flared end.. And on more than one occasion people have literally lost vibrators up their bum. What do they do then? They go to the doctor to have them take it out.
Never leave the toy dirty, go clean it before and after you use it. This is your body, you want your toy to be clean. Hygiene people!
Push yourself, but never ever put yourself in an uncomfortable situation. Even if its alone by yourself, don't do something you absolutely don't feel comfortable with. Its your body, take your time.
Recommendations:

Basics Powerful 5 Inch Vibrator: perfect for those on a budget, with a slight curve at the end. The curve is so you can stimulate the g-spot. It's battery operated taking 1 AA battery, due to the cervices at the base of the toy make sure you clean it thoroughly.

Tracey Cox Supersex Recharge 6.5 Inch Vibrator: 1.5 inches longer, it's rechargeable, which means it'll keep it's strength until the moment it dies. It's smooth and straight so you can manipulate it however you please, if you're seeking the g-spot then simply angle it up until you find the area you want to massage.


Lovehoney Super Smoothie Classic Vibrator 7 Inch: Battery operated, this toy has a twist bottom letting you completely control the vibration speed. This is a great starter toy because it does allow for you to really control and explore your pleasure. Made up of ABS plastic, it lets you explore with alternate lubes such as silicone, hybrid and of course water-based.

Bullets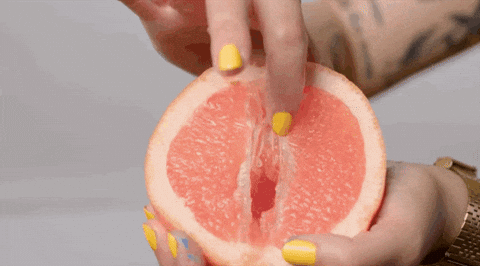 Bullet Definition: A small toy – typically shaped like a bullet, no more than 3 inches and vibrates.

Vibrations: Can have one speed or more and vibration patterns.

Battery or Rechargeable: Either one!

Material: ABS plastic or silicone

Where to use: Typically the clitoris.
Ways To Use:
You can slip it between your fingers and place it on your clit. This toy is mean for the clitoris, it's small size lets you use it solo or during sex.
Play around with it on your clit, see what position you like it best, maybe you like it fully exposed directly on your clit. Maybe you like it without having your clit fully exposed, honestly its your pleasure. Take it the way you want it.
Use it with another toy at the same time! You can insert a vaginal toy and use the bullet on your clit as you enjoy it.
Get oral with it! Place it on your cheek or blow your chin and let your partner enjoy your oral satisfaction as it vibrates your mouth for them.
You can place it on your partners clit, ball sack, penis or nipples while you go down on them. You can also use the bullet in between you and your partner during sex, using it on the clit or ball sack.
What Not To Do:
Put it in the butt butt! Seriously, don't put it in your butt, it's small tiny and will escape your grasp wiggling it's way up your booty into that deep dark hole. So unless you want to be in the hospital as a toy vibrates it way up your anal canal… I wouldn't recommend it.
Put it in your vagina, all the way its not the right size and you may have to pinch it out of your vagina which won't be easy to do. Or you may have to also go to the hospital for this as well, if you want to use something for penetration then I suggest a vibrator.
Recommendations:
We-Vibe Tango: This vibrator… wowza! It's rechargeable, it's made of ABS plastic and oh my god! It can go! This toy definitely has strength to it and is totally worth it, this bullet has a lot of strength so if you want something with a little less strength, this isn't the toy to go with. It is definitely a fun toy to play with though and I beyond recommend it. We-Vibe is an amazing company, while they are on the more expensive side, it's because their products are meant to last.
Rocks Off Rainbow 7 Function Bullet Vibrator: This toy is super budget friendly, their a UK based company and really care about the product they produce. For a battery operated toy, they have the strength there that I honestly didn't expect. The visual appeal of the toy is stunning and they focus on vibrations as well as vibration patterns. Their a great budget friendly price and visually just awesome.

Lovehoney Rechargeable Bullet Vibrator and Sleeve Set (5 Piece) : This bullet is a budget friendly and includes bullet sleeves. Bullet sleeves are awesome because they allow for alternate sensations. You slip the sleeves over the bullet and then enjoy it however you please, or you can enjoy the bullet by itself. In addition to having accessories its also rechargeable!


Rabbits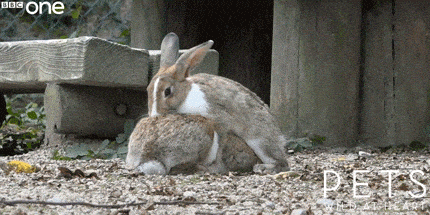 Rabbit Definition: The rabbit is a toy that has a shaft for penetration and an extension attached by the base of the toy for clitoral stimulation as well.

Vibrations: Some toys allow for individual vibration such as just the shaft or just the clit, or both at the same time.

Battery: It can come as either, the more expensive ones are typically rechargeable.

Material: ABS plastic, silicone and jelly.

Where to use: Vaginal penetration and clitoral stimulation.
Ways To Use:
Insert into the vagina, thrusting letting the clitoral stimulation rest of your clit stimulating you.
Let your partner use it on you and use it on yourself, this lets your partner see how you like it. It's one of the best ways to let your partner know what you enjoy as you learn it yourself.
You can place the tip of the shaft on the balls, letting the vibration seep through as you go down on your partner.
Get creative with this toy, like using it on your nipples, insert into the anus while the clit piece tickles your pernium while having sex or not. The rabbit is not meant for the anus so don't force the toy. While this toy is relatively self explanatory, your only limit is your imagination.
What not to do:
The clit stimulation is not meant for anal stimulation, so do not turn it the other way and force it inside so you can stimulate the anus. If it has a bendable shaft you can explore with this, but the short bullet vibe is for the clit.
Do not bang the toy inside you, don't force it and don't shove it to get clitoral stimulation. You want to tilt or readjust the toy to get it in the position you want. Move you or the toy around, you can also put a pillow under your hips to help with access.
Recommendations:
Lelo Ina Wave Luxury Rechargeable 10 Function Purple Rabbit Vibrator: Lelo is a pretty famous brand as far as sex toys go. This particular toy is quite remarkable, the shaft actually does a 'come hither' movement caressing the g-spot. You can literally place this toy in, turn it on and you are done!

It is more costly but totally worth it, aside from it's amazing function above, it also is rechargeable, water-proof and covered in body-safe silicone. While you can only use water-based lube with this toy, it is totally 100% worth it.
We-Vibe Nova 2 Rechargeable App Controlled Rabbit Vibrator: I love a good rabbit, and the great thing is companies are really offering options. This particular option is great because the clitoral stimulation part of the toy is actually super flexible! So you can thrust the toy inside you while the clit part stays put stimulating your clit the whole time.

Sex tip: Because of the flexibility of this silicone covered, rechargeable toy you can actually encompass the penis in it, turning this into a toy for your partner too! It's also controlled with an app so your partner can control it or you can slip it in, lay back and enjoy!
Joy 10 Function Powerful G-Spot Rabbit Vibrator: Budget friendly, this toy is more of your traditional rabbit. With the clit focused on more of the rabbit ear shape and the shaft stiff, it's a toy that is totally worth it.

This beaut takes 2 AAA batteries, has 3 speeds, low, medium and high as well as 7 alternate vibration patterns. Covered in silicone, you'll need to use a water-based lube if you choose to use a lube. If you want to take a rabbit for a spin to see if you'll like it, this is the one ya want!
Go Get Your Orgasm!
These are only 3 of a large variety of toys to explore and though they can be daunting at times, don't let that stop you from exploring your orgasm.
Enjoy your orgasm, know your body and see how and what else will turn you on! Remember, the best way to orgasm is by knowing your body. If you can't make yourself cum, how to expect anybody else to?

Don't be afraid to explore your body, let yourself explode beneath a toy. Use the toys as tools the way their meant to be used and guide yourself to an orgasm you deserve.

Always Uncensor Your Pleasure.
Side Note: Links attached are from my store or an affiliate, which helps support my site. These opinions are 100% truthful and mine. I only recommend what I believe in.