Indulge in the sensation and learn how to use the Magic Bunny by Satisfyer.
The Magic Bunny is a rabbit made by Satisfyer, it's intensity and flexibility is super to make you do the bunny hop!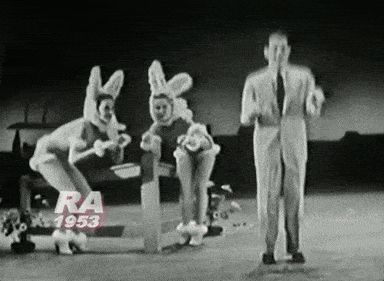 Toy Basics
Rechargeable: Yes it is!
Charge: Charge takes 3.5 hours to charge with 60 minutes of play.
The light will blink indicating the toy is charging – once it's done blinking it's done charging.
Waterproof: Yup you know it!
Lube: Water-Based because it's covered in body friendly silicone.
Motors: 2
Intensity Levels: 12 modes total, 6 intensities and 6 vibe patterns
Travel Lock: No
Clean: Easy! Rinse off – soap up – rinse off – air or pat dry.
Warranty: 15 years! How can you resist!
Toy Instructions
Use a USB adapter to plug in the USB and charge it.
Click the power button to turn on the toy. Hold it down for 1-2 seconds to turn it off.
Use the smaller circle buttons at the top to decrease the vibration. Use the larger circle buttons at the bottom to increase the vibration.
Press the button with the larger circles, once you have hit the max vibration level it will go through the vibration patterns.
Change The Vibration Pattern
Cleaning
This is a waterproof toy, thus you can submerge it without worry. 
Submerge and rinse off.
Soap it up! Make sure you get in all the crevices.
Rinse it off and get all the soap off.
Air dry or pat dry, it's your choice.
Lube Recommendations
Water-Based Lubricant Only.
And that's it! I hope you find this toy as fun as I did and go hop on over to that orgasm.
Always Uncensor Your Pleasure
Side Note: Links attached are from my store or an affiliate, which helps support my site. These opinions are 100% truthful and mine. I only recommend what I believe in.