It takes two to tango and with this partner you're guaranteed to have a good time.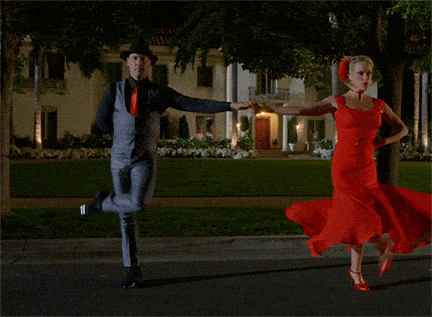 The Tango by WeVibe is a strong bullet and boy can it go! It's a strong bullet that you can have some fun with! So here's everything that you need to know to make your best orgasmic dreams come true.
Toy Basics

Rechargeable: Yes it is!

Charge: Charge it for 90 mins and you'll get 2 hours of play time.

The light will blink indicating the toy is charging – once it's done blinking it's done charging.

Waterproof: Yes it is – tango anywhere! The shower, the ocean anywhere you want to find bliss.

Lube: WeVibe recommends water-based lube.

However this toy is made of body safe PC ABS, the end with the button is made of silicone. Because of this I do feel it's safe to use hybrid or silicone lube but do not get it on the button where the toy is.

Motors: 1

Intensity Levels: low, medium and high with 5 vibration patterns.

Travel Lock: No


Warranty: 1 year! And get it! Anything can happen and if they offer you an opportunity to get a warranty – do it!

Toy Instructions
Put the USB cord onto the cord and put the usb into an adapter to charge.
The charger is magnetic, attach the charger to the toy. The charge will take about 90 mins
Click the button to turn it on. Hold down the button for 3 seconds to turn it off.
Click the button to increase vibration, once you've hit the max level of vibration the toy will go into vibration patterns. You will need to cycle through all the levels to get back to straight vibration.
The flat part of the bullet head goes onto the clit. There are various ways to use the toy so explore with it.
Side note: Because this toy doesn't have a flared end and is small do NOT insert into any orifices such as the anus or the vagina.
Cleaning
The toy is fully water proof.
Use warm water to rinse off any residue, since its water-proof you can submerge it.
Soap up and really make sure the toy is clean.
Use warm water to rinse off the soap.
Air dry on towel or pat dry – your choice!
Lube
This toy is made from ABS plastic, that means you can use whatever lube ya like! Below are my recommendations.
Always Uncensor Your Pleasure.
Side Note: Links attached are from my store or an affiliate, which helps support my site. These opinions are 100% truthful and mine. I only recommend what I believe in.