Satisfy your needs with the Satisfyer Pro 2!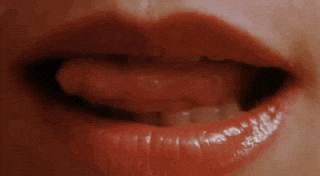 The Satisfyer Pro 2, is meant to Satisfy Her! While it's similar to the Womanizer, it is still a very notable toy that is makin waves in more than one way!
The company has won a lot of awards for their toys and you can find their toys in over 100 countries. With their toys being available worldwide their Satisfyer Pro 2 is an International Best Seller. Which just happens to be the toy we're going over, it uses air pulse technology to stimulate your clitoris.
Toy Basics
Rechargeable: Yes! The first charge can take 8 hours… so I suggest doing it over night! After that first initial charge then it only takes 90 minutes.
Charge: The charge lasts for about 90 minutes as well.
Waterproof: Yes!
Lube: Water-based
Motors: 1!
Intensities: 11 – thats right! You have 11 intensities to choose from.
Travel Lock: No
Warranty: Yes – 15 years! That's right, this Satisfyer product, like others, comes with a 15 year warranty!
Using The Toy
It's a magnetic charger so pop it on the toy, grab that USB adapater and charge you toy! It takes about 90 mins to charge.
Turn the toy on by clicking the power button. To turn the toy off hold down the power button for 2 seconds.
Press the '+' sign to increase the intensity. Press the '-' sign to decrease the intensity.
Don't be afraid to move the toy around, spread the labia, find the sweet spot. The goal is to get the opening to snuggle the clit.
Find a comfortable position, a comfortable hold on the toy and slip it on your clit.
Cleaning
*This is a water-proof toy*
The head of the toy pops off, so take it off.
Turn the toy on and let any extra residue clear out as you run it under the water.
Put toy friendly soap on both the silicone head and the toy itself, inside the hole and all over.
Rinse off soap fully on both toy and silicone head. You can turn the toy on while running it under the faucet to make sure it's clean.
Place toy in clean area and let it air dry or pat dry.
Lube
The tip is silicone so you will need to use a water-based lube. Below are my recommendations.
Watch My Youtube Video: Guide To: Satisfyer Pro 2!
Always Uncensor Your Pleasure
Side Note: Links attached are from my store or an affiliate, which helps support my site. These opinions are 100% truthful and mine. I only recommend what I believe in.