Satisfy your needs with the Satisfyer Pro 2!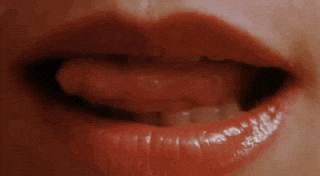 The Satisfyer Pro 2, is meant to Satisfy Her! While it's similar to the Womanizer, it is still a very notable toy that is makin waves in more than one way!
The company has won a lot of awards for their toys and you can find their toys in over 100 countries. With their toys being available worldwide their Satisfyer Pro 2 is an International Best Seller. Which just happens to be the toy we're going over, it uses air pulse technology to stimulate your clitoris.
Toy Basics
Rechargeable: Yes! The first charge can take 8 hours… so I suggest doing it over night! After that first initial charge then it only takes 90 minutes.
Charge: The charge lasts for about 90 minutes as well.
Waterproof: Yes!
Lube: Water-based
Motors: 1!
Intensities: 11 – thats right! You have 11 intensities to choose from.
Travel Lock: No
Clean: Because it's water proof you can submerge it in water, turn it on and let it blast out all of the mess.
Warranty: Yes – 15 years! That's right, this Satisfyer product, like others, comes with a 15 year warranty!
Using The Toy
Here's how to use your Satisfyer Pro 2
Charging it:
Here's the buttons:(Enhanced for viewing)
Turning it on/off:
(Click the bottom round button once to turn on, hold down for 2 seconds to turn off)
Turning up the intensity:
Use the plus sign to increase intensity.
Where to place it:
Divide the lips of the labia and place the head of the Satisfyer over the clit, letting the head incase the clit. You may have to adjust it to get the right angle, don't be afraid to play around with positions.
Side view of what it looks like:
Other Ways To Use It
This toy can be used multiple ways, the levels of this toy are quite intense so it can really hit those erogenous zones.
Place it on the nipples, seriously… need to rev that engine up before you dive in? Oh yessss! You won't regret it.
Soles of the feet! You have so many zones you can naturally provoke and the soles of the feet are a great place to drag this toy along.
Tracing the toy along the jaw line and behind the ear can really turn you on! Imagine being tied up or blindfolded and the Satisfyer Pro 2's air technology just vibrating along your zones. Seriously I tried it… feels amazing!
So while these are some ways to use the toy, you should always explore and adventure with your toy. While you do that you may want to use lube, to enhance the pleasure. Here's what lube's you can use!
Lube
Water-based! Yup, it can be flavored water-based lube or regular water-based lube. I love flavored lube, but water-based lube no flavors is just as fun! Here's a link to water-based lube's if you'd like to check out more information on them.
Recommendations
Cleaning
Now because this silicone head doesn't pop off you have to really clean the whole thing. It's waterproof so you can put soap into the head of the toy, rub it in and submerge it.
Once it's submerged then you can turn it on and let it push the soap out, really cleaning out any mess.
This is a great toy to have in your collection! In addition to a total bargain price its a total must have toy!!
Watch My Youtube Video: Guide To: Satisfyer Pro 2!
Always Uncensor Your Pleasure
Side Note: Links attached are from my store or an affiliate, which helps support my site. These opinions are 100% truthful and mine. I only recommend what I believe in.