Take rimming to a whole new level with Rim Joy, this toy rims your booty hole just the way you like. Here's how to use the Rim Joy from Sir Richards.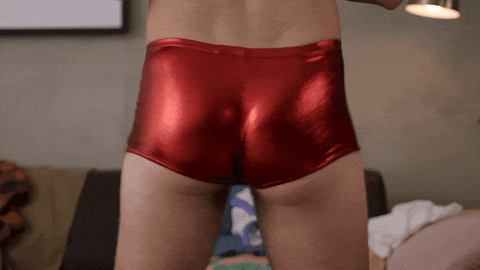 Rim Joy Basics

Rechargeable: You know it!
The light will blink indicating the toy is charging – once it's done blinking it's done charging.
Waterproof: Yes
Lube: Water Based
Motors: 1
Intensity Levels: 2
Vibration Patterns: 5
Travel Lock: Nope
Warranty: 1 year
Rim Joy Instructions
Charge Rim Joy
Connect the magnetic charger to the toy, it will blink to let you know it's charging and the light will stay on after its done charging.
Turn On Rim Job
Hold down the vibration button for 3 seconds to turn on Rim Job.
Change Vibration Pattern/Intensity
Click the vibration pattern to cycle through the vibrations and patterns.
Turn On The Heat
Hold down for 2-3 seconds for the heat to turn on, give it about 5 minutes to really start to feel the heat.
Turn Off Rim Job
Turn off Rim Job by holding down the vibration button for 3-4 seconds.
Where To Place Rim Job
Place Rim Job on the anus, you want to lay down with your legs up or on all fours. but don't be afraid to explore with this toy and see what places it can take you!
This Piece Can Pop Off
You can remove this mouth like piece to make the tongue longer at you discretion.
Cleaning Rim Job
It's water-proof so get it in and under there and really let it sparkle and shine!
Rinse off residue.
Soap it up.
Rinse it off.
Repeat as needed.
Air dry or pat dry!
Recommended Lubricant
You may also like 'Ultimate Guide To Anal Training'
Also check out, 'Ultimate Guide To Anal Eclipse Probe'
Always Uncensor Your Pleasure
Side Note: Links attached are from my store or an affiliate, which helps support my site. These opinions are 100% truthful and mine. I only recommend what I believe in.