Start ya screamin with On Ice Arousal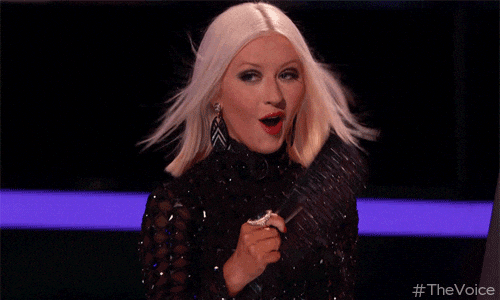 On Ice Arousal is a clitoral stimulant, to arouse and help push you over that sweet delicious edge into bliss.
This arousal stimulant is meant to increase sensitivity in the clitoris, creating more powerful orgasms.
I've personally used this and can totally attest that it works! It was such a crazy sensation and it was definitely a lot of fun in the bedroom! It took minutes for it to work and I was gushing over the feeling.
What's awesome about this brand is that they have multiple types of arousal stimulants. They have the ice type which is a cooling sensation, which is the one I'm going over here.
Then you have the original and they've actually come out with some flavors so when your partner goes down on you… talk about fun!
So let's go over how to use On Ice Arousal!
Basic Information
Active ingredient:

Peppermint oil
Free of:

menthol, l-arginine, glycerin, parabens and fragrance free
How long does it work:

It works for 45 mins and you can reapply if needed.
How uses per bottle?

50 applications per bottle
Waterproof:

No, but I would say its splash proof.
Oral sex friendly?

Yes – you can have oral sex
Do you need a prescription?

Nope! You can purchase it at your local sex shop or with the link below.
Is it safe for pregnancy?

Do NOT use this if you are pregnant.
How to use this clitoral stimulant
Do you need to be aroused?
Not at all, it's totally okay! This is meant to help you get there.
How much to use?
1-2 drops on the clitoris, I'd start with one drop and then add an additional drop if needed.
When do I apply it?
Apply it 1-2 minutes before you're ready to have fun, it works pretty quickly.
How long does it last?
It lasts for about 45 minutes after applied, so make sure when you go to use it you're ready to have some fun or you'll be squirming til ya do!
Can it be reapplied?
Yup! If you need more you can totally reapply it as needed.
What do I do once I'm done?
The effects won't just go away but you can gently cleanse the area to get rid of any excess.
Can I use lube?
Yes you can! This product is totally lube friendly so get as slippery as you want.
How To Apply On Ice Arousal
Put a drop of Ice Arousal on your finger, it's better to start with less and add more. This way you don't over do it.
Cleaning
After you're done, you're going to be sensitive and that's totally normal and okay! Just get a wet cloth and wipe down the area gently.
Read more sex toy guides here.
Always Uncensor Your Pleasure.
Side Note: Links attached are from my store or an affiliate, which helps support my site. These opinions are 100% truthful and mine. I only recommend what I believe in.