Get on the same level with your partner with Match We-Vibe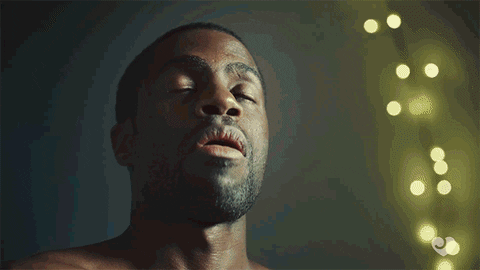 The ultimate couples sex toy, this toy is fun not only for her but also for him. It has a multitude of uses and can really spice up your sex life. So lets dive into how to use Match by WeVibe.
Toy Basics
Rechargeable: Yes! It has a magnetic charger. If the light is rapidly blinking it's charging, it the light on the toy is solid then it's done charging. The remote takes a battery.

Charge: It takes about 90 minutes to charge, and gives you 120 minutes of play time.

Waterproof: Yes! Enjoy this beaut anywhere from a lake to the shower and everywhere in between.

Lube: Water-based, this toy is covered in silicone – when you have sex with the toy inserted you want to make sure you have lube on either the penis or the toy to ensure a smooth slide in.

Motors: 2

Intensity Levels: 10 – 3 levels and 7 vibration patterns.

Travel Lock: no

Clean: Since its waterproof I suggest soaking it entirely then soaping it up and rinsing it off.

Warranty: 2 years baby!

Toy Instructions
The Toy
Charging It:
Turn It On:
Press the button shown below, you can turn it on/off and switch through vibrations by clicking this button. Hold it down for 1 second to turn on and 2 seconds to turn it off.
Placement:
Note: toy has been lubed up for easy insertion.
Side View:
Penetration:
Side View:
The Remote
Remote:
Turn On:
Hold down for 1 second for toy to turn on.
Turn Off:
Hold down for 2 seconds to turn off toy.
Change Intensity:
The top button speeds up the intensity and the bottom slows down intensity.
Change Vibration Patterns:
You can change the vibration pattern using these buttons. The button on the right goes forward through the vibration patterns and the button on the left goes back. Making it easy and accessible to find the pattern you want.
Using The Toy
This is a super discreet toy, you can wear regular clothes over this toy and nobody but you will know! So have some fun in public, let your partner take control and see if they can make your knees go weak.

You don't have to go to a busy area to have a little fun, you can go out for dinner, go for a walk, enjoy a drive! You can also go dancing, visit some friends or even go shopping and just have some fun. Make yourself so eager you can't wait to go home.

It's a great form of foreplay, it really lets you tease your partner, knowing you're the one turning them on bringing them to the brink or even pushing them over the edge.

You can put the toy in the corner of your mouth and gown down on your partner if you want to change it up a little.
Lube
Because this toy is made of silicone you can't use silicone lubricant. Because silicone eats silicone – so you want to use a water-based lubricant. Such as a thick jelle or basic lube.
This is important to note, if you have sex with the toy inside the vagina, use LUBE! You want that extra slide so you and your partner both enjoy the toy to the fullest.
Lube Recommendations:
More information on water-based lube here.
Cleaning
This toy is completely water-proof! Because of that you can submerge it in water or under the faucet, rinse off residue then soap this baby up! Once you've done that rinse it off again and let it air dry or towel dry – it's your choice.
Video Guide
Check out my video on the Match:
Always uncensor your pleasure.

Side Note: Links attached are from my store or an affiliate, which helps support my site. These opinions are 100% truthful and mine. I only recommend what I believe in.