Fall into this temptation with the Layon Sweet Temptation
Satisfyer has come up with some clever ways to make you come! One of these is their Ice Cream cone, and it will so make you cream.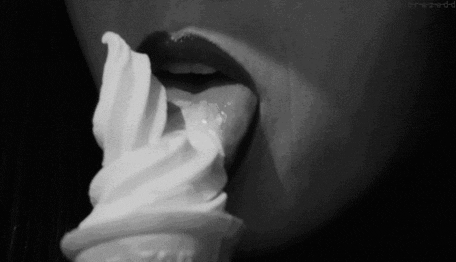 So lets dive into this delectable dessert and how to use Layon Sweet Temptation!!
Toy Basics
Rechargeable: Yes! It has a magnetic charger.
Charge: It takes about 3.5 hours to fully charge it and about 1 hour of play time.
Waterproof: Yes! Melt into an orgasm in your shower.
Lube: Water-based, because the head of the cone is made of silicone, you'll need to use water-based lube.
Motors: 1
Intensity Levels: 15 vibration settings!
Travel Lock: no
Warranty: Yes! 15 years!!! Make sure you register it.
Buy The Layon Sweet Temptation
How To Use
Its a magnetic charger to pop it on, plug in the USB adapter and let it charge. It takes about 3.5 hours to charge.
Click the '+' sign to turn on the toy. Hold down the '+' sign for 3 seconds to turn the toy off.
Use the '+' sign to increase the vibration. Use the '-' sign to decrease the vibration.
While this toy is great for the clit, there's a variety of ways to use it. So have some fun with it and explore all the things you can make this toy do!
Buy The Layon Sweet Temptation
Cleaning
*This toy is fully water-proof*
Rinse the toy off, make sure you rinse it off really well since you have all those ridges.
Use a toy safe cleaner and lather it up, don't be afraid to really get in those ridges.
Put the toy under the faucet and I suggest turning it on to help shake off everything.
Double wash if you feel it's not clean.
Place toy in a clean area and either air dry or pat dry.
Lube
This toy is covered in silicone, because of that you need to use a water-based lube. Below are my recommendations.
Buy The Layon Sweet Temptation
Always Uncensor Your Pleasure
Side Note: Links attached are from my store or an affiliate, which helps support my site. These opinions are 100% truthful and mine. I only recommend what I believe in.