Do butt stuff with the G-Plug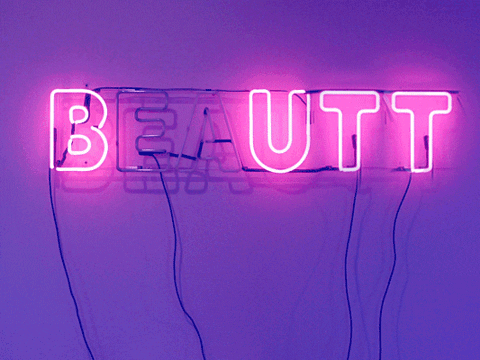 The GPlug Butt Plug is a compact tiny toy that would make a great addition to beginners collection.
What is great about butt plugs is that can really increase sensations. Sticking things up the butt can be a little daunting, it doesn't matter what way you swing. The GPlug Butt Plug is a great toy to really expand and explore with.
Toy Basics
Rechargeable: Yes! It takes about 90 mins to fully charge.
Charge: The charge lasts for a total 4 whopping hours of play! Running the toy at max speed will knock down the play time.
Waterproof: Yes!
Lube: Water Based
Motors: 1 motor for this beaut
Vibration Strengths: 1
Vibration Patterns: 6
Clean: Submerge and soap it up! And because it's water-proof you can submerge this baby full to really get her clean.
Travel Lock: Yes!
Warranty: 3 years after date of purchase, for a toy this is an awesome warranty guarantee!
How To Use It
Turn On:
(Click the power button once)
Change Patterns:
(Click the power button – speeds are low, medium, high and then vibration patterns)
Turn Off:
(Click through all of the modes until vibration stops or you'll put it in travel mode)
Charge:
Where to push it in:
(You can turn it on before or after, whatever is comfortable for you.
Due to the anatomy of my toy I wasn't able to thrust it in properly)
Travel Lock:
(Hold the power button down until it starts blinking – it may start to vibrate at first once the vibrating as ended and the light is blinking click to confirm the travel lock is on.
To turn the travel lock off, hold the button down for 2 seconds, the light will stop blinking letting you know it's no longer in travel lock mode.)
Play Time
This toy is great because you can use it solo or together, if you're on the newer side and want to dive into the vibrating butt plugs, this is the one.
You can slip it in, take your time and breath. Play with the vibrations and feel it out, if you're having trouble slipping it in, sometimes an orgasm can help you loosen up a little.
Slipping it inside you, make sure the slim stem is in comfortably and the flared base of the toy is flush against your rose bud. This flared base will prevent the toy from slipping inside you, keeping it just where it's suppose to be.
After slipping in the toy, you can also turn it on or just get used to it, but I encourage you to explore.
Turn it on, use a vibrator, have fun. Feel all of your muscles tighten in delight eager for release, feel the difference.
Using It Solo
Slip the toy in gently, breath, relax and listen to your body. Yes you will experience some discomfort if you're not used to it, however you should never be in immense pain.
Once you slip the toy inside you, you can start play with the buttons and turn on the toy.
After you have it where you want it, the pattern you want it on and what not, explore.
Seriously, I implore you to explore!
Feel the toy in you, stroke yourself as the toy vibrates inside you.
Together
This toy is shaped beautifully, it's petite size lets you explore with it.
You can use it on the nipples, teasing them as they erect beneath the toy.
You can also use it on the perineum, which is a sensitive skin between either the ball sack and the anus of the vagina and the anus.
Try and place the tip on the perineum while stimulating the balls and shaft to boost your blow jobs, hand jobs or whatever floats your boat.
Slip the toy inside having sex with it inside of you.
Lube
Because its a silicone toy you'll want to use a water-based lube, because it's an anal toy you'll want to use either a thicker anal lube like jelle or pjur. Pjur is the only silicone lube permitted to be used for silicone toys.
Recommendations:
Here's a guide to water-based lube.
Cleaning
Because the toy is silicone and water-proof you can rinse it off then soap it up and rinse it off again. Air dry or towel dry either way afterwards check the toy out to make sure it's fully clean.
Always Uncensor Your Pleasure

Side Note: Links attached are from my store or an affiliate, which helps support my site. These opinions are 100% truthful and mine. I only recommend what I believe in.