Gettin Some In A Threesome! Since porn isn't reality, here's what you need to do to make it go as smoothly as you want!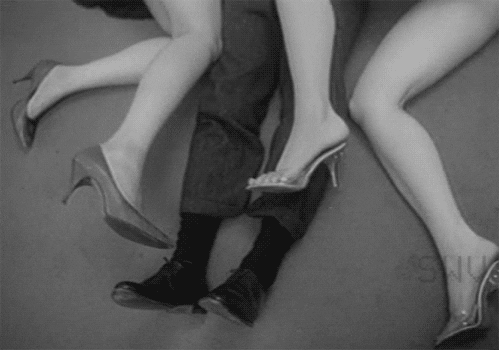 Onesome, twosome, screw it do a threesome!
I will be going over how to have a proper threesome, the in's the outs the and realism that you need to know! I also have a few simple tips and tricks to make your kinky threesome stay sexy.

I know Hollywood makes threesomes sound like the hottest thing you could possibly think of.. I mean two vaginas and one penis or two penises and one vagina! OoOo lala!

Is it all it's cracked up to be? Honestly, that's up to you and your pleasure.

So lets get to it.
What Not To Do
Lets start with what you shouldn't do, knocking this out will help you understand what to do.
Getting a third person can be the hardest part some time. And once you get the third person what on earth do you do? There's no porn director there to tell you what to do and how to do it so you gotta figure it out!
Do NOT ask your cute friend.


Seriously. I don't care if you are fantasizing about them, if they are into you or whatever the case may be. It doesn't matter if you're both sexually attracted to one another, if you aren't in a relationship with them, don't have sex with them.
Why?
Not only will your relationship with that person get awkward in your social life but your partner won't trust you around them and you'll lose that friendship. Its truly not worth it to do that to your relationship.
Do NOT Ask Your Ex-Partner.
I get it, they've been there, done that and you may loooove how they are in bed. But don't do it, there's no need to drag the past into your whimsical sexy future. Especially with your current partner.
Why?
It will get messy, and you don't want that. And if you react to your ex a certain way that you don't with your current partner… well that is doubt central bound and determined to mess with your relationship.
Do NOT get just anybody.
Say the person is drunk and your both intoxicated and it sounds like a great idea… it isn't. It's a terrible idea, you don't know what this person is like, you don't know if their tested, you don't know what their experience is. Check yourself before you wreck yourself and step away.
Why?
You don't have their full consent, they may not fully grasp what's going on. They may be way kinkier than you and do something completely unexpected. People only want to be pee'd on when they ask for it! Haha, but seriously, aside from slapping one another's naked bodies with random items, you don't know how things will go and it's not a risk to take if you don't need to.
Do NOT Go In Blind.
You don't want to go into a threesome with just anything and everything flying around. You don't want that level of uncertainty, you may also not agree on what happens to who and where goes there!
Why?
Things can get messy, a lack of consent can occur without the intention of doing so. Boundaries can be pushed and other things can occur, you want to prevent a happy experience turning into a bad one. You want everybody on the same kinky page.
Finding The Third Person
You want somebody that you don't know. So you want to look at sites like fetlife, you can also set up a dating profile and be super upfront on what you're looking for. Craigslist is out of the question because they've banned that stuff now. Fetlife is a fetish based website – they have a variety of categories available when you sign up.
In addition to finding a partner you can also explore the world of BDSM. They have swingers, fetish, lifestylist and kinkister on the site, so you're sure to find what you're looking for and more if you choose to explore!
Dating Profile Rules
Set up the profile together, you both get a say and it keeps you both on the same page.
Pick a simple username, be obvious with something like 'from3to2' or 'couplesintokink'
Be obvious about what you're looking for on your profile. You don't want to get a lot of messages about things that you aren't interested in. If you want to explore a fetish then you can put it on your page, don't be afraid and be upfront.
You don't have to have a photo of the both of you on the profile, it can be something like your dog. You can also have a photo of you both holding hands, get creative if you don't want to show your faces right away.
Why A Stranger?

Better a stranger than somebody you know. I can't recall the number times I've heard about relationships going awry..
Jealousy makes things tricky with friendships, it can be a 'wow you really wanted to have sex with this person didn't you!' or the friend may find it awkward or take more prerogative in your relationship without consent.
Its just human nature to be jealous and totally okay, you just want to make sure that for the sake of all your friendships and relationship that you make sure it's a stranger.
Finding A Third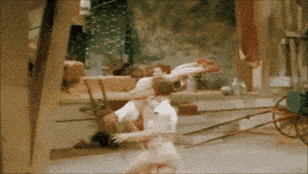 Before you jump into finding this third person, talk about the rules around it. You both want to be on the same page. Here are a few suggestions but of course add on whatever you feel you need.
Pick the people you like together. You both need to be attracted to the person you want to invite into your bed.
Write the email together. Doing things solo only leads to suspicion, despite your partners consent, you want to keep everything open between you and your partner.
Decide if you'll check it together or if you're okay with one of you checking the messages alone. You both want to make sure you're on the same page, in order to do that you, if you want to do it together then agree on a set time to check the profiles.
Be on the same page! At the end of the day you want to make sure that you're both on the same page, you can't build Ikea without reading the directions together, same thing.
Why Do Rules Matter?

The last thing you want to do is bring doubts or break trust in your relationship. So if you lay down the rules you don't have to worry about fighting over this. You don't want to destroy what you're looking forward to enjoying.
Questions For Your Third
You want to have a series of questions prepped and ready to go. These questions should be for before you meet them and when you meet them.
It's already going to be awkward but at least you'll know what you want to ask in advanced to break the ice and make sure you don't leave with questions. And it gets all of you on the same page.
Online Question Suggestions
Is having a threesome something you're interested in?
Have you ever had a threesome before?
Are you in a relationship, if so is it an open relationship?
What about a threesome intrigues you?
Have you been tested and would you feel comfortable getting test, we would do the same.
How kinky would you say you are?
You want to make sure their down to meet, seriously and interested in doing the same thing you are.
In Person Question Suggestions
Are you interested in playing with both of us?
Would you consider yourself more dominant or submissive?
What type of protection do you prefer?
Do you have a preferred safe word or are you down to figure out one with us?
If you are into kink and fetishes, what are they and is there anything you're interested in exploring?
These are things you want to have preplanned so you can find the person you want to join you as soon as possible.

Orchestrating a threesome is easier said than done. It won't turn out like a porn, when you watch a threesome in a porn there's a script and a director, there's also props, lighting and makeup.
So let's prevent you from having genitals all over the place, have em where ya want em! And make the threesome not just what you want but also what you need.
Controlling The Scene
Safe words! Before you can start with anything you need to establish a safe word. Safe words aren't just for BDSM but for any sexual situation. And bringing another person into your sex life definitely calls for a safe word.
Pick a leader, somebody who will understand the limits of everybody and call the shots and not be afraid to. You have to all agree to respect the person and listen to them but at the same time, they need to listen to both of you. Everything from the moans to reading the situation and how it'll go.
Discuss boundaries and rules. As the leader, it is your job to make sure everybody is aware of the rules and boundaries of one another, yourself included. And if new things are desired to be tried, make sure you check in with them throughout the scene.
This person needs to give direction but not control the entire scene. You should say them as suggestions and mix it up unless somebody says something.
Sexy Instructions
As the leader you want to give sexy directions, you want to tell them what to do while being sexy about it. You don't want to lead in a mean way, you want to keep the seduction alive.
-I want to see 'you' kiss 'you' as I go down on 'you'!

-Let's change positions, can 'you' bend over while I do this to 'you'
-Are you enjoying this? How does it feel? Do you like this?
This is your chance to bring out your inner director and have fun with it. Just don't be so controlling that you ruin it. Instruct when its called for, like when others are unsure on what to do.
Make It Easy
Clothes can be a hassle, so have a strip tease to make taking them off quickly and fun.
Have your sex protection ready and out on the dresser ready to use whatever you choose to use.
Bring out the lube. Lube is the best and in something like a threesome the wetter the better! Because of everything going on I honestly suggest a water-based lube or even a flavored lube cause yum! Pour it on and lick em up, every bit.
Prep the toys! Put your toys close by, you want to have easy access to them. Clean them, put in batteries, make sure they're charged, you don't want to be hunting for them and doing all this in the middle of the threesome.
Have a towel, sex is messy, it doesn't matter who you are. Put a towel down to help with the fluids from the body to the lube.
Lube Recommendations
Flavored Water Based Lube Recommendations
Water-Based Lube Recommendations
Sex Toys Recommendations
Have a couple on the dresser for you three to grab them. Here are some suggestions that are great for groups.
So threesomes aren't your thing… but you want a similar experience. So what can you do? Well you can bring toys into the mix.

You can use these sex toys to have that little extra bit of fun you're looking for. You get all the joy of the genitals minus the person, and it can be just as fun and just as fulfilling.
Threesome Toy Alternatives
Dildos
You can suck on them, incorporating that extra penis. Seriously, your partner watching you suck off that cock while they go down or penetrate you can be super exciting.
Use it for penetration, on you or your partner, as you go down on your partner, or your partner goes down on you.
Enjoy double penetration, double the dildo's means double penetration! Just be careful on how much you take in any hole(s).
Give the dildo a tit job or slap it against your butt or nipples. Have some fun with it!
Let your partner tell you what they want to see you do with the dildo, put on a show for them.
Dildo Recommendations
Pocket Pussy
Use it to masturbate your partner as they go down on you. It can relieve your jaw and also have a little fun.
Use the masturbator and your mouth, switching between both as you play with their balls or rim your partner.
Cover the toy in lube, stroking your partner getting them ready for fun as they play with you.
Pocket Pussy Recommendations

If you want a third person because you want to spice up your sex life but your on the fence then I suggest trying alternate things first. However if you both really want to have somebody join you, then use the guide I gave you and have some fun..
Don't be afraid to talk to your partner and open up about what you want. You have to start the conversation for it to even happen, and don't forget to reassure your partner that you just want to explore a fantasy with them. It doesn't mean that they aren't enough, its just a fantasy.
Threesomes can be tricky, but so long you're both open to trying, learning and growing, you'll discover something that makes you both happy.



Check out Ultimate Guide To Sexting
You may also like 'Communication, tell em how you want it, when you want it'
Always uncensor your pleasure.

Side Note: Links attached are from my store or an affiliate, which helps support my site. These opinions are 100% truthful and mine. I only recommend what I believe in.