Back it up, plug it up with the Plug-ilicious by Satisfyer! Here's how to use the Plug-ilicious and what you need to know to get the most out of your Plug-ilicious!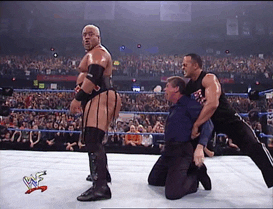 Plug-ilicious Basic
Rechargeable: You know it!
Charge: 4.5 hours to a full charge with roughly 1.5 – 2 hours of play
The light will blink indicating the toy is charging – once it's done blinking it's done charging.
Waterproof: Yes
Lube: Waterproof
Motors: 2, 1 towards the tip and one towards the base.
Intensity Levels: 12 modes
Travel Lock: Nope
Warranty: 15 whooping years!
Plug-ilicious Instructions
Charge Plug-ilicious
Attach the magnets and let it charge, it should take about 4.5 hours to a full charge.
Turn On Plug-ilicious
To turn on Plug-ilicious hold down the power button fo 2-3 seconds.
Change the pattern/intensities of Plug-ilcious
Click the power button to click through the intensities/patterns.
Turn Off Plug-ilicous
Hold down the power button for 2-3 seconds to turn off the Plug-ilicious
Where To Put Plug-ilicious
Use lubricant and slowly insert the butt plug into the rectum.
Cleaning Plug-ilicious
It's water-proof so get it in and under there and really let it sparkle and shine!
Rinse off residue.
Soap it up.
Rinse it off.
Repeat as needed.
Air dry or pat dry!
Recommended Lubricant
Also check out 'Ultimate Guide To Anal Training'
You may like 'Ultimate WeVibe Ditto'
Always Uncensor Your Pleasure
Side Note: Links attached are from my store or an affiliate, which helps support my site. These opinions are 100% truthful and mine. I only recommend what I believe in.