The original magic wand is unforgettable and now they've come out with a mini version, just when you thought it couldn't get better! It does! Here's how to use the Magic Wand Mini.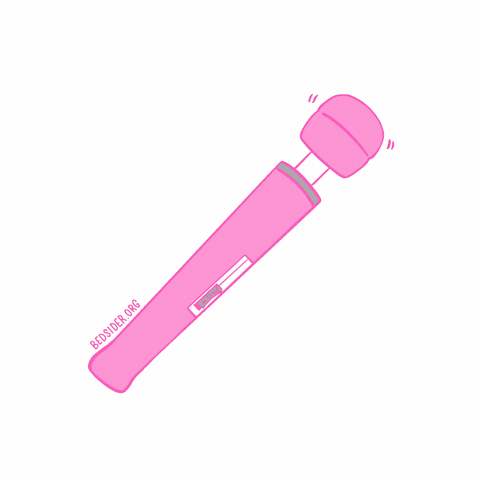 Magic Wand Mini Basics
Rechargeable: Yes
Charge: 4 hours to a full charge with 2.5 hours of play
The light will blink indicating the toy is charging – once it's done blinking it's done charging.
Waterproof: No, splashproof
Lube: Water Based
Motors: 1
Intensity Levels: 3
Travel Lock: No
Warranty: 1 year
Magic Wand Mini Instructions
How To Charge Magic Wand Mini
Plug the charger into the hole on the bottom and let 'er charge!
Turn On Magic Wand Mini
Click the power button to turn on the Magic Wand Mini.
Increase Intensity
Click the plus '+' to increase intensity.
Decrease Intensity
Click the minus '-' sign to decrease intensity.
Turn Off Magic Wand Mini
Click the power button to turn off the Magic Wand Mini
Where To Put Magic Wand Mini
The Magic Wand Mini is a great clitoral stimulator but you should try it on the back and other erogenous zones on yours and you partners body!
Cleaning Magic Wand Mini
Its splash proof, so avoid getting the end of the handle wet, I like to use a soaked washcloth to ensure cleanliness.
Rinse off residue.
Soap it up.
Rinse it off.
Repeat as needed.
Air dry or pat dry!
Recommended Lubricant
You may also like 'Ultimate Guide To Doxy'
Also check out 'Ultimate Guide To Massagers'
Always Uncensor Your Pleasure
Side Note: Links attached are from my store or an affiliate, which helps support my site. These opinions are 100% truthful and mine. I only recommend what I believe in.