Dil-dos and Dil-dont's, everything you need to know about owning and buying your very own dildo. Here's the ultimate guide to dildos
Dildos, what do I need to know? How do dildos work? How do I use a dildos? All these questions and more answered below!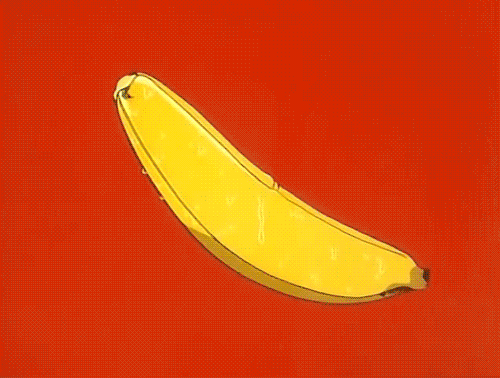 What Are Dildos?
Dildos are sex toys that are typically in a phallic shape, they can have balls, they have can no balls, they can have interesting shapes and look more alien like. The colors range from a variety of flesh colored tones to colorful and whimsical.
Not only do dildos come in a variety of shapes but they also come in a variety of sizes. You can pick the length and girth that you desire, and yes! There are a lot of options for you to pick from.
Dildo Tip:
If you get a dildo with balls, they tend to give you the length including the balls. Check the package and locate the insertable length which goes from the top of the balls to the tip of the penis.
What Are Dildos Made Of?
Dildos are more commonly made out of silicone. Which is what you really want to go for when it comes to dildos. It's the safest product you can use that is body safe and cleans easily.
There are some materials that you want to avoid. You want to avoid these materials because they aren't body safe. What do I mean by this? It means that these materials are porous and can easily trap bacteria and wreak havoc on your genitals.
Dildos can also be made out of cyberskin, fanta flesh, UR3 and Real Skin are all TPR which is porous and can harbor bacteria. So you want to avoid to materials like TPR, Jelly and PVC, these are all porous materials.
So what do I do if I find a toy I really like that is made of one of these materials? You can use a condom over the dildo and then use the toy. If you use the toy for vaginal and anal play, then you want to make sure you that use a condom when you insert the toy anally.
While I don't recommend using these products, if you do so, using a condom will help reduce the risk of harmful bacteria.
Dildo Shapes
Dildos can have a variety of lengths and girths! You can absolutely find anything you are looking for!
Realistic Dildos, these are the dildos that have a flesh color to them, and look like a regular penis, they can have veins and even balls. Even balls? Yep, which means they can also have a realistic look without balls. There is no one realistic look for all dildos, so if you really want a realistic look then go ahead and find one you're into!
Colorful Dildos, these dildos are unrealistic colors but can have a realistic shape, such as balls and a penis head. They are fun colors like blue, pink or purple and can even be a fun array of colors. They come in a variety of shapes and sizes.
Non Realistic Dildos look like they're intertwined, having a twisted rope type look or are just completely in an odd shape. Some are curved for g-spot/p-spot pleasure. Others have bumps, ridges or multiple curves to increase sensations.
You can also find dildos that are ridiculously large in size, these ones are mainly for fun. What do I mean by ridiculously large? Well 3 feet tall with a 1.5 diameter.. Quite large and completely unrealistic to use.
Types Of Dildos
Suction Cup Dildos, these dildos have suction cups on the bottom. Not all suction cups are created equal, so find one with a good suction cup if you really want to focus on that and stick it wherever.
Ejaculating Dildos, these dildos will squirt for you! You add the lube, which is a cum looking lube. Yes, they make lube that looks like cum and is also on that level of sticky! And then the dildo will squirt the cum out, how it squirts varies depending on which brand you get.
Vibrating Dildos, these dildos will vibrate. Am I a huge fan of these? Personally, no. I don't feel the vibration is intense enough for me, however if you really want it, then go for it!
Strap-On Dildos, you can use these dildos with or without a strap-on. A lot of times they're strap-on compatible and a great option if you like to play with a strap-on and without a strap-on.
Strapless Dildos, are strap-on dildos that don't need a harness! They have a piece that slips into the vagina and then a shaft to use on your partner, creating stimulation for both of you.
Thrusting Dildos, that's right, the shaft thrusts! Some dildos thrust, the movement varies depending on the dildo. All you have to do though is set it up and let it go!
Spinning Dildos, yup, you guessed it, the shaft spins! These babies twirl around to create a fun sensation for you to enjoy.
Where Do Dildos Go?
The dildo! Where does it go? Well you can insert the dildo vaginally, and if it has a flared base then also anally. A flared base is a dildo that's larger at the base than at the tip. This will help prevent the dildo from going into the anus.
How To Use A Dildo
Prior to dildo insertion, you want to make sure that you or your partner is properly lubricated in the desired area. If you or your partner isn't properly lubricated but still eager, you can use lube.
Once the toy or you/your partner is properly lubricated, you can then insert the dildo. If you are inserting a dildo into the anus, go slowly and listen to your body. You should go slow if inserting vaginally as well but you can thrust faster sooner if you desire.
You'll want to thrust the dildo at a speed that suits you. A long thrust is when the dildo is pushed down to the base into the hole then dragged out until the tip. You can take the dildo all the way out or just until only the tip is inside, the choice is yours. You can also do a short thrust, in which case only some of the length of the dildo is pulled out and then thrust back inside.
The speed of the thrusting depends on what feels good for you. You can go fast, slow or switch it up, depending on what you enjoy. You don't have to like it the same every time, you can enjoy a variation or just explore.
Cleaning A Dildo
If the dildo has ridges, or anything you want to make sure you get it all cleaned. You want to make sure you get all the crevices when you clean your dildo. Rinsing it off after you using it gives you more opportunity to get all bodily fluids off.
Rinse off any residue that may be on the shaft.
Soap up the shaft of the dildo.
Rinse off the soap.
Repeat if needed.
Air dry or pat dry, it's your choice!
Dildos can be used for your partner no matter who you are. They are a great way to enjoy the penis without having to have a penis around…. and if you do have a penis, it's a great way to enjoy another penis should you so desire. No matter what it is that you enjoy, there is something out there for you.
Dildo Recommendations
Lubricant Recommendations
Check out other Ultimate Guides
You may also like 'Ultimate Guide To Strokers & Sleeves'
Always Uncensor Your Pleasure.
Side Note: Links attached are from my store or an affiliate, which helps support my site. These opinions are 100% truthful and mine. I only recommend what I believe in.