Buzzz your way into an orgasm with these bullets!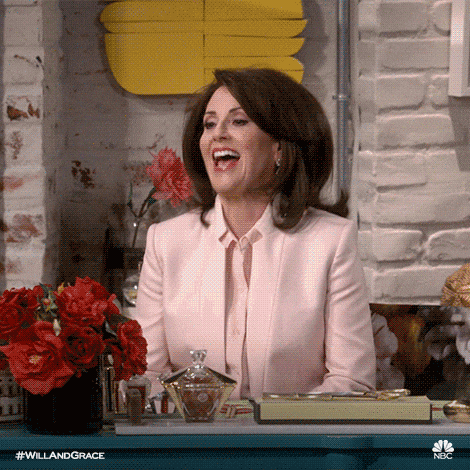 Small but mighty the bullet vibrator is a valuable toy that should be in every collection. Not only is it strong but its extremely versatile, and seriously you should have it in your collection!
If you do then great! Here's 5 of ways you can use it, if you haven't already!
What is the bullet vibrator?
It's quite literally a bullet shaped vibrator, its stature is typically 2-4 inches and slim. It vibrates at various strengths and gets its name from the shape of it and it's ability to really get it precisely where you desire.
This type of bullet is ONLY for external usage, why? Because the size of it is so small that it could easily get lost in body cavities. Huh? Yea you heard me… wana test it in your booty? You'll probably end up in the hospital as it vibrates it way up your anal canal.
So then how can you use it? Oh it is on! Let. Me. Tell. YOU!
Clitoral Stimulation
Seriously, I know this is obvious but it's true. There's a couple of ways that you can use it in clitoral stimulation.
Here's how:
You can use it solo, placing it on the clitoris and letting it bring you into pure ecstasy.
When enjoying oral you can also go down your partner using the bullet to help bring your partner to orgasm.
During sex you can have it held against the clit, doggy style is great for this. Your partner can simply slip it in their hand while thrusting and place it on your clit.
Laying in a spooning position with the receiver as the little spoon, the receiver puts their leg over the big spoon. This exposes them so they they/you can place the bullet on to the clit while the big spoon thrusts.
Missionary, with your partner on top, you or your partner can slip a hand between the two of you letting the bullet dance on the clit.
Basically, as long as you can slip your or your partners hand between your leg, you can get the bullet where ya want it!
Cock Rings
Some cock rings have a little vibrator on top, this vibe is a bullet vibe and a lot of the times its detachable.
Side Note: It only vibrates where the bullet is, in order to get the best use out of it, grinding is the best type of sex for vibrating cock rings.
Blowjobs
What? Did you read that right? Yea you did!
How? Here's a couple options:
-While giving a blow job, you can use it as you drag it up and down the shaft.
– You can place the bullet vibrator under your chin or on your cheek, making your mouth vibrate with delight! By being able to control the intensity you can control how strong it is so it's fun for both of you!
(keep in mind the sensitivity of the penis can be more than clit so make sure you start on low)
Hand Jobs
Using it on the shaft, you can drag it around the shaft of the penis increasing sensation. You can also use it on the balls and the perineum.
What is the perineum?
It's a piece of sensitive flesh located between the ball sack and anus.
Place the vibrator here on low while working the shaft with your hand or mouth and let the fun begin!
Foreplay!
Seriously, this little bullet is a total bundle of fun.
Here's a few ways you can:
Body, using it along the arms, stomach and neck on low can increase sensitivity.
Nipples, letting it vibrate on the nipples sending shocks of delight down your body is fun.
Soles of the feet, we have a lot of erotic zones on our body and letting the bullet graze them can increase pleasure.
So you know 5 fun ways to really incorporate the bullet vibe into the bedroom… but let me answer some other questions you might have!
What levels on the bullet should you use?
Depending on what your doing will depend on what vibration you use. Everybody has a different sensitivity level, going to the highest strength doesn't mean that it'll get you there faster.
At the same time, it doesn't mean the lowest strength vibration will get you there too.. feel it out and communicate. If you need more strength go for it and ask! Don't be afraid to test different strength levels and see what really tickles your pickle.
It's a toy, your enjoyment of it will not invalidate what you have with your partner, so don't be afraid to go wild with it.
Should I pulse or straight vibe?
Straight vibration which typically has low, medium and high is great for:
Blow jobs

Clitoral stimulation

Foreplay
Pulsing sensation is good for:
Teasing

Foreplay

Clitoral stimulation

Blow jobs
I know these lists are similar but the play doesn't have to be. What it really comes down to is orgasms vs teasing. If you want to bring your partner to orgasm then you'll likely succeed with straight vibration level. If you want to tease and bring them to the brink then go ahead and use the pulse!
What types of bullets are there?
Just like there's different kinds of dildos theres different types of bullets! While the bullet shape is overall the same which makes it a bullet, here are the types!
Find the type that ultimately fits you best! … Or get a few and experiment!
1. Egg Bullet: shaped like its name, this is a fatter size bullet. While it can be referred to as a vibrator because it does vibrate you shouldn't use this for internal usage. It commonly comes with a controller attached to it, like the example below.
2. Fat Bullets: This isn't the typical name of these bullets, I'm simply referring to their size. These bullets are on the fatter side, their equally round and fat. While still hand held and easily manipulated it's wide size allows for a bigger surface area to ensure you pleasure the parts you want to.
These typically come with a remote, and can be loads of fun!
3. Pointed Bullet: This is a bullet that is narrow at tip, quite literally forming a point. It's not a sharp point, its just narrowed for pinpoint perfection, assuring you get it where you want it.
4. Slanted Point: Similar to the pointed bullet, the tip on this bullet is slanted. This is so you can options when using it, you can use the edge for more pinpoint precision or you can use the slanted area allowing for a wider surface area so you can smother the spot you desire in joy.
The tip can be rounded with a slant or square with a slant.
5. Lipstick Vibe: This is a bullet vibrator that literally looks like lipstick, making it discreet. It's got the slanted edge, but the tip is really the only useable part of this bullet. With all the others you can really manipulate the body and the tip, this one really just provides pleasure in the tip. While it's focused on being more cute than functional, it is still completely functional!
In addition to being added to cock rings, bullets can also have sleeves. These sleeves are slipped around the bullet providing a different texture for your pleasure, they can also provide a strap so you can slip it over your finger and your hand will now vibrate.
Don't be afraid to play around with the bullet, it's versatile for a reason!
Batteries
These lovely toy options are available in both battery and rechargeable options. Making sure you'll find exactly what it is you want, just always be sure to check if their water-proof or not.
Lube
Despite how turned on you are, lube is always fun!
So what lube should you use?
Well with bullets they come in a variety of materials. With this being said, check the material and go from there.
Just a quick reference, for lubes and your bullet:
– If its made of silicone use a water-based lube.
– If its made from any other material such as hard plastic you can use either silicone or hybrid. Hybrid is a mixture of both water-based and silicone lube.
Lube Recommendations
Cleaning
How do you clean a bullet?
If it's rechargeable and water-proof then you can safely fully submerge it, cleansing it properly. Lather it up and let it air dry or pat it down.
If it's battery operated then you can go ahead take out the batteries or you can put the dirty part under running water.
Eager for more? Check out these:
Guide To: Buying My First Vibrator
Your Relationship, Porn and 3 Must Know Rules
Always Uncensor Your Pleasure
Side Note: Links attached are from my store or an affiliate, which helps support my site. These opinions are 100% truthful and mine. I only recommend what I believe in.