Transform from tense to utter delight with the Form 2 by Jimmy Jane
Ah the Jimmy Jane Form 2, this marvelous toy is fun to use and in more than one way. It's fork like figure creates genuine desire.
This Form isn't actually number 2 in a succession of these shaped toys. Jimmy Jane simply named it the Form 2 because Form 1 is shaped entirely differently and was taken.
Form 1 is more of a shaft shaped toy whereas Form 2 is smaller with a forked tip. Man, can go! This clit based stimulator takes off! Its strong and great for those with a more sensitive clit.
Now that you have some info on that, let's get into the toy basics.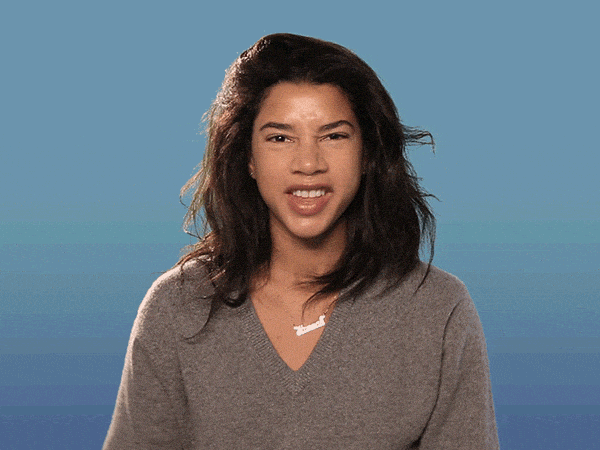 Toy Basics
Rechargeable: Yes! It takes about 90 mins to charge.
Charge: The charge lasts for a total of 60 mins, not including times you turn it on and off in between orgasms.
Waterproof: Yes!
Lube: Water Based
Motors: 2, one in each ear.
Vibration Strengths: 5
Vibration Patterns: 4
Clean: Submerge and soap it up! Because it's water-proof you can submerge this baby full to really get her clean.
Warranty: 1 year after date of purchase.
How To Use Form 2
Turn on:
By clicking the plus sign
Press down to turn off:
(Hold down the minus sign)
Press to change vibration patterns:
(The swirly sign)
Place toy here:
(you can choose to separate the labia or not)
Here's a side view, so you can see where it rests.
Travel Lock
Press these two buttons for 1.5 seconds to turn on/off travel lock.
(The plus sign and swirly sign)
How to use it by yourself or with others
You can use the Form 2 as instructed, surrounding the clit.
You can place the nipple in between the tongs.
Placing the tongs under your chin, you can make your mouth/tongue vibrating when going down on your partner.
Using a lower vibration you can drag it sensually up and down the shaft of the penis.
This toy has dual motors, and let me tell you.. Damn!! You can feel it. This toy has some power packed in its tiny stature.
The value of this toy is high, because it really can be used to pleasure both parties in a variety of ways.
If you want a more indirect enjoyment, simply place the heads around the clit not pulling away the labia.
Lube
You'll need water-based because this is a silicone toy!
If you need more information on water-based lubes you can find that here.
Recommendations
Cleaning
This toy has two little heads that you really want to make sure you clean properly.
I suggest you rinse off everything you can, once you soap it up, you can turn on the vibration to help shake off anything extra.
Be sure to rinse it off with clean water then let it air dry or pat it dry.
Watch my Youtube Video on Guide To: Jimmy Jane Form 2.
If you're interested in checking out more guides like this you can find more here.
Always Uncensor Your Pleasure

Side Note: Links attached are from my store or an affiliate, which helps support my site. These opinions are 100% truthful and mine. I only recommend what I believe in.