Transform from tense to utter delight with the Form 2 by Jimmy Jane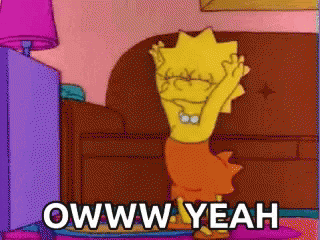 Ah the Jimmy Jane Form 2, this marvelous toy is fun to use and in more than one way. It's fork like figure creates genuine desire.
This Form isn't actually number 2 in a succession of these shaped toys. Jimmy Jane simply named it the Form 2 because Form 1 is shaped entirely differently and was taken. Meant to focus on the clit, but great for other things, lets go into how to use it!
Toy Basics
Rechargeable: Yes! It takes about 90 mins to charge.
Charge: The charge lasts for a total of 60 mins, not including times you turn it on and off in between orgasms.
Waterproof: Yes!
Lube: Water Based
Motors: 2, one in each ear.
Vibration Strengths: 5
Vibration Patterns: 4
Clean: Submerge and soap it up! Because it's water-proof you can submerge this baby full to really get her clean.
Warranty: 1 year after date of purchase.
How To Use Form 2
Plug the cord into the base, and put the toy onto the magnetic.
Click the '+' sign to turn the toy on. Hold down the '-' sign for 1-3 seconds to turn toy off.
Click the '+' sign to increase the vibration intensity. Click the '-' sign to decrease the vibration intensity.
Click the swirl button to go through the vibration patterns.
Change The Vibration Pattern
Press the swirl button and the plus sign at the same time for 1.5 seconds to turn on the travel lock. Hold down the same buttons for 1.5 seconds to turn off the travel lock.
Cleaning
*This is a fully water-proof toy*
You can turn the toy on if you choose, then run it under the water. By turning it on you'll shake off any additional residue.
Soap it up with toy approved cleaner, make sure you lather between the two 'ears'. It can be a little tough cleaning between the ears, so you can use a wash cloth to get in between those 'ears'.
Rinse off the toy thoroughly.
Place toy in a clean area and either air dry or pat dry.
Lube
You'll need water-based because this is a silicone toy! Below are my recommendations.
Watch my Youtube Video on Guide To: Jimmy Jane Form 2.
If you're interested in checking out more guides like this you can find more here.
Always Uncensor Your Pleasure

Side Note: Links attached are from my store or an affiliate, which helps support my site. These opinions are 100% truthful and mine. I only recommend what I believe in.