Oral sex, the Australian kiss! It's one of those things that can be harder to be creative at because it's so straight forward. Here's 5 ways to enhance your oral play.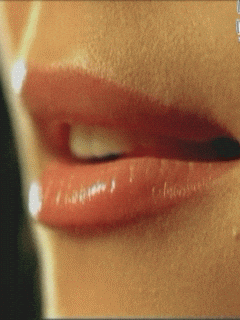 I get it, I've been there, you're going down on your partner and all you can think is 'did you come yet?'. Its happened to me and it made me think, whatever can I do to make this fun for me again?
So here are some things to try that are guaranteed to make it fun.
Dental Dams
Dental dams are thin pieces of film that are flavored and used to prevent the spread of HIV and STD's.
While dental dams are great protection, they also have some alternative uses that you may be interested in.
Some people don't like to go down on their female partner. The reasons vary, they're nervous, they don't know what to do, they're worried about taste and all that good stuff.
I once had a woman who was freshly divorced and dating a woman, you could tell she loved this woman. She came to me and told me she didn't know what to do because she wanted to go down on her partner but the whole thing was new and she was worried. I recalled we had dental dams and offered her a strawberry one. We went over what to do and how to hold it and she was stoked to go please her partner.
Dental dams can be flavored making them all the more fun. It's a thin piece of film, unfold it and place it over the vagina.
I suggest not biting on your partner through the plastic, you can suck, lick and nibble gently but biting on it may tear the plastic.
This is a great way for you to explore and enjoy your partner while still learning your limits.
Flavored Lube
Yum! I'm a huge advocate of flavored lubricant, you can have all the yum without all the food and mess. Flavored lube is great for going down on your partner. Turn them into the human lollipop that you want them to be.
Flavored lube is typically water-based, this is great because it means that its sex toy friendly. And depending on the flavored lubricant you get, it may be vaginal friendly as well.
There's such a variety of flavors that really let you explore, they key is to find the flavors you like. Companies have come a long way and have made chocolate lube actually taste like chocolate!
Find some flavors you think might be interesting and have some fun. You can place it on the nipples and lick it up! Put it on your partner though and you can turn them into a bowl of ecstasy or a lollipop you'll never give up.
Flavor lube lasts, so you can smother your partner is yumminess as you devour them and have fun with it. Swirl your tongue, nipple, suck, take long licks, flick!
A fun way to surprise your partner is by picking a few flavors and turning yourself into a sampler just for them… a delicious game for your partner to devour. Put the lube in naughty places and erogenous places which aren't always naughty, such as behind your ear, on the inside of your wrist, on your neck… have fun with it.
Flavored Lube Recommendations
Penis Sleeves
The sleeve that helps when your jaw hurts, your teeth are tired or you need that extra little boost..
Penis sleeves are like a pocket pussy but even shorter in length with the same width holes on both sides. They've got grooves inside adding to the sensation. And man are they a life saver!
What do penis sleeves do exactly? The slip over the shaft of the penis and go down to the base, leaving enough room for you to use your mouth to compensate for the rest of the shaft.
Deep throating isn't for everybody and it's not for every single time, does it mean that you don't want your partner to enjoy your mouth? Not at all! It just means you need a little help sometimes and that's what the sleeve is for.
You place one hand on the sleeve and use your mouth for the rest, you can also apply pressure onto the sleeve and run it up and down the entire shaft. Use your tongue to flick the tip as you thrust the sleeve along the shaft.
I highly suggest using a little lube with the sleeve so you have a smooth slide as you glide! Flavored lube makes it yummy but you can use any water-based lube, most sleeves are made of silicone so you can't use silicone lube.
Sleeve Recommendations
Clitoral Stimulant
A clitoral stimulant is so much fun because it really just sets that clit a buzzin. Clit stimulants are a gel that is massaged into the clit making it more sensitive to touch. Its not magic but it feels like it. You become sensitive and it's so heightened you can't help but come.
There's a variety of clitoral stimulant and all the stimulants contain an ingredient that is the main contender. You should always check out the main ingredient and make sure it's something you're comfortable with, it can be something like peppermint oil or L-Arginine. These aren't the only options just examples, discover what works best for you.
Clitoral stimulants increase the sensitivity of the clitoris and can increase the intensity of the orgasm. They're a great way to bring something new/more to the bedroom and can be a lot of fun.
I have a guide here to On Ice by Sensuva.
Clitoral Stimulant Recommendations
Ah one of my favorite go to toys for various reasons, the main being the versatility of the toy. So lets go over just how you can use the bullet to make oral sex more fun. You can also check out my Ultimate Guide To Bullets.
Here are some fun things to do with a bullet:
Place it on the clit while as you suck and nibble the at the labia or finger your partner.
Run the bullet along the labia as you suck on the clit, making your partner shiver in delight.
Put the bullet on the perineum as you enjoy your partners vagina or penis.
Run the bullet around the head of the penis as you graze on the shaft.
Use the bullet on the sack as you stimulate the shaft.
Put the bullet under your chin or on the side of mouth as you slip their erection in your mouth.
As you see theres a variety of ways you can use the bullet to really liven up your oral sex game! Be adventurous, don't just go for the obvious zones, explore your partners body.
Bullet Vibe Recommendations
There are so many ways to make oral sex fun again, oral sex doesn't have to be bland or the same thing over again.
Aside from just flicking your tongue up and down on your partner don't be afraid to suck, pull, bite, nibble, lick, circle… Your tongue is a 360 movement and your mouth doesn't just have to go up and down.
A good blow job isn't about sticking a penis in your mouth and going up and down. It's about caressing the balls, teasing the tip and licking the shaft. Enjoy it as though it was a lollipop for a moment, corn the next and popsicle you can't let drip after.
Get it wet, get it soaked, have fun! You don't have to deep throat to give a great blow job.
Eating out your partner isn't about flicking your tongue on the clit til they come. Its about sucking on the clit, grazing your teeth down the labia, thrust your tongue inside the vagina then wiggle it. Drag your tongue from end to end, get it wet, soak it up and enjoy the other areas that aren't just the clit to make your partner cum.
Oral sex doesn't have to be boring, you just need to put some more energy and creativity into your sex life. Re-explore and find new parts to your partner, ones you can both enjoy together.
Always Uncensor Your Pleasure
Side Note: Links attached are from my store or an affiliate, which helps support my site. These opinions are 100% truthful and mine. I only recommend what I believe in.