Earthly Body's Love Button is a CBD infused cream that is great for the clitoris as well other areas of the body! And here is the ultimate guide to Earthly Body CBD Love Button!
Why CBD? Well CBD helps increase sensitivity by dragging the blood to the surface of the area so arousal is easier.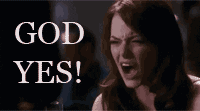 Fret not however, Earthly Body also has a non CBD Love Button that you can use if you want to give their Love Button a try!
Love Button Information
Active ingredient:

CBD – this drags blood to the clit increase sensation

.


How long does it work: It depends on your body, so test out with a small pea size to see how long your duration will be. Everybody is different!


Waterproof: No, it'll wash away.


Oral sex friendly? While you can use it while having oral sex, the taste will be up to you.


Is it condom safe? It's not latex friendly.


Do you need a prescription? Nope! You can purchase it with me.


Is it safe for pregnancy? No, it's not tested for pregnancy , talk to a doctor if you want to use it during pregnancy.
How To Use Love Button CBD
Do you need to be aroused?
Nope, this is meant to help you become arousal and increase your arousal state.
How much to use?
Use a pea size amount to start and then increase as needed
When do I apply it?
If you are wanting to explore it for the first time and have never used something like this, I suggest putting it on prior to any sexual activity (foreplay included).
How long does it last?
It depends on your body, so start with a pea sized amount and then increase or decrease the amount.
Can it be reapplied?
Yes! If you feel you need more, wait at least 15-20 minutes and then apply more. You want to give it a chance to kick in.
What do I do once I'm done?
It will have soaked into your flesh, so you can wash it off once you're done! You will still most likely still have sensitivity in the areas you applied it to. How long it takes to wear off is different for every body.
Can I use lube?
Yes you can! And if you'd like to increase sensitivity you can use CBD lube in conjunction with Love Button CBD.
How To Apply Love Button CBD
Open Up Love Button CBD
It's a little fussy, you need to make sure the purple tabs on either side are sliced. It's a little stubborn at first but it does open.
Dosage
Start out with a pea sized amount and increase or decrease as needed.
Spread the labia and apply
You can apply it to the clitoris in circular motions.
Where Else To Put Love Button CBD?
Vaginas
Penises
Frenulum
Perineum
Head of penis
Cleaning Love Button CBD
After you're done, you're going to be sensitive and that's totally normal and okay! Just get a wet cloth and wipe down the area gently.
You may also be interested in 'Ultimate Guide To On Ice Arousal'
Also check out ' Shop Stimulants'
Always Uncensor Your Pleasure
Side Note: Links attached are from my store or an affiliate, which helps support my site. These opinions are 100% truthful and mine. I only recommend what I believe in.