Crossfire Book Series
By Sylvia Day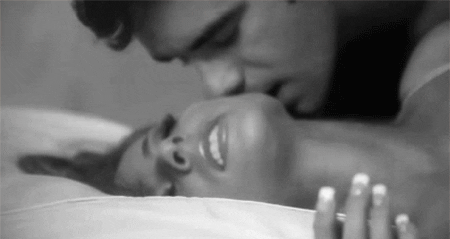 If you are into erotic literature and don't know what to dive into next, well then! I just may have the next big book series for you.
The only way this series can compare to Fifty Shades of Grey is the fact that it's about a heterosexual couple. Does that mean you should pass if you're into kinky? Absolutely not, so we can get in why!
Breakdown:
Overall: 9 out of 10
Sex: 10 out of 10
Action: Yes
Plot: 9 out of 10
Creativity: 8 out of 10
Story Background:
Gideon, a name that holds depth and weight whenever you say it. Gideon is our main character, he's a not just a glass of tall dark and handsome, he's the whole damn bottle. Then you have Eva, curvy, latina and as much as you want to go 'you bein crazy girl!' You also totally understand her point.
After crashing into each other, they get tangled in one another's lives, their sex is electric but is it enough to keep the together? There's a total of 5 books, so their together for 5 books at least or in 5 books, together or not is what you'll find out.
They each have a dark past, that past as always creeps into their lives once they've found happiness. They handle each other demons, the ones from their past and the ones in the relationship and that makes for a wonderful mix of heartbreak, action and absolute chaos.
I mean you've got this guy threatening the love of Gideon's life and what does he do? It's not what you think! I promise you that! Just as you unravel one mystery, another pops up that you weren't even aware of. When you think it's not really that big of a threat, I promise you, you're so wrong.
They're a tangled love story, leaving you aching for more and you can't help but be excited.
WARNING: (TRIGGER WARNING CONTAINS SPOILERS)
This couple has a dark past, it's a lot darker than you would typically expect and is shocking. There is rape and pedophilia in the book, it can get intense at times. But is in no way a sexual part of the book or part of who the characters are.
My Thoughts:
The way this book is written is beautifully done, I've read it 3 times in one year… It's my absolute favorite. It just gives you that desire that you want in a book, you can't put it down and you can't stop thinking about it when you do put it down.
I love this book, was it a little too dark at times? It absolutely was, I read all the time and I was not expecting what happened to the characters. I wouldn't call it a good surprise, but it was a surprise. I liked that they worked through their issues as a couple, most books do but the methods in which she used is what I liked.
There was a lot of action that didn't just affect them as a couple but also individually. I like that because it was like we didn't forget that they were individuals before they were a couple.
The sex was fucking hot! And the sex scenes are super creative at times, it totally turns me on no matter how many times I read it.
There is a lot of sex and its damn good and worth it.
The scenes are creative, passionate, aching and the verbal visual is stunning.
Day is great at keeping the scenes moving, so you know whose where and everything makes beautiful sense. You never want it to end.
The only thing I feel a little disappointed in is that while no stories were incomplete per se, some of the side characters didn't feel totally finished…
However if you go on to read 'Butterfly Frost' it does wrap it up. But that came out years later, so it's up to you!
Should You Buy?
If you are comfortable with what I state in the trigger warning, then yes! I only mention this because for some it can be something that you don't want to ever think about. And while the book does dive into that nightmare, it doesn't go so deep you stop reading. There is a lot of justice sought out, so the crimes of the creeps don't go unpunished.
If you want a book that's full of action, love, romance, heartbreak, sex and more then I would so go for it. This book really conveys every single emotion and I wish there was more.
I recommend this book, there's not a ton of kink in it, but it does have some fun sex scenes! It's just a feel good series that you won't be able to put down. The characters are well built and have all their lives together, it's a book world you'll get lost in.
In Short: Fuck Yes!
Buy Crossfire Series by Sylvia Day
Always Uncensor Your Pleasure
Side Note: Links attached are from my store or an affiliate, which helps support my site. These opinions are 100% truthful and mine. I only recommend what I believe in.