The 2 in 1 butt plug! That's right, it's an interchangeable anal probe for you booty! How does the Eclipse Interchangeable Rechargeable Anal Probe work? Find out below.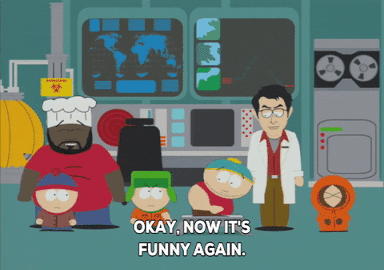 Eclipse Anal Probe Basics
Rechargeable: You know it.
Charge: Yes, takes 2 hours to charge, last 90 mins on high and 180 on low vibration.
The light will blink indicating the toy is charging – once it's done blinking it's done charging.
Waterproof: Yes it is!!!
Lube: Water-Based, the toy is covered in a body safe silicone.
Motors: 1
Intensity Levels: 3
Vibration Patterns: 9
Travel Lock: Yes! The travel lock is automatic, it turns off when the toy gets turned on. To turn it off you turn the toy on by holding down the power sign for 3 seconds.
Warranty: Yep, 1 year!
Buy Eclipse Interchangeable Probe
Change Anal Probes
Change Probes
Twist the probe then pull off once you've passed the threads on the base.
Switching Probes
Once you've removed the probe, slide the other probe down to the base where the threads are and then twist until tight.
How To Use The Eclipse Anal Probe
Charge Eclipse Anal Probe
To charge your Eclipse Anal Probe, just plug it in, like above. You may have to push a little hard to get it all the way in.
Turn On Eclipse Anal Probe
Hold down the power symbol for 3 seconds, the power button will start blinking. Once it starts blinking, go ahead and click it again.
Change Eclipse Anal Probe Pattern
Click the power button and it will change the vibration pattern. You have to go through the first 3 vibration strengths and then you will access the vibration patterns. To get back to the start you want to turn the toy on and off, or you want to cycle through all the patterns until you get back to the beginning.
Turn Toy Off
To turn off your toy you want to hold down the power button for 3 seconds.
Insert Eclipse Anal Probe
When you insert the Eclipse anal probe, it's encouraged to use lube. Go slowly, feel your body and listen to it.
Buy Eclipse Interchangeable Probe
Cleaning Eclipse Anal Probe
It's water-proof so get it in there and really let it sparkle and shine! I suggest detaching the probe from the base before cleaning, so long the base is clean.
Rinse off residue.

Soap it up.

Rinse it off.

Repeat as needed.

Air dry or pat dry!
Buy Eclipse Interchangeable Probe
Lube Recommendations
Because the toy is made of silicone you want to use a water-based lube. I recommend a thick jelle water-based lube.
You may also enjoy 'Ultimate Guide To Anal Beads'
Also check out 'Ultimate Sex Toy Guides'
Always Uncensor Your Pleasure
Side Note: Links attached are from my store or an affiliate, which helps support my site. These opinions are 100% truthful and mine. I only recommend what I believe in.