It's not just about making sure you're both ready for sex… its so much more than that!
It's about the tease, building the desire, creating the mood. Making one another beg and ache for each other.
But sometimes you lack creativity, not because you don't want them but you get tired. It's okay, or you're in a bit of a dry spell and unsure what to do. It happens to us all! So here are 7 fun foreplay toys you'll need!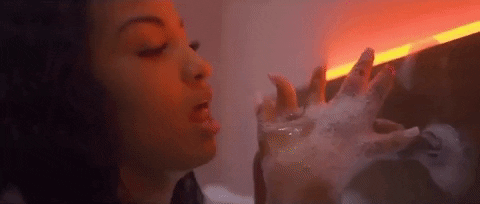 Why do we need sex toys for foreplay?
Foreplay is an essential part of sex, its the build up before the boom. Foreplay can make or break your sex, it's important to have. While kissing is considered one of the biggest foreplay things you can do, it's not the only thing.
Foreplay doesn't just need to be a step you take to get to the 'fun' part, foreplay is like dessert before the delicious main course. There is no time limit for foreplay and how long it should last, it's something that can be done over the course of a day or for a 15 minutes before.
Day long foreplay? Yup! You can tease one another by sexting, check out my guide to sexting here. It's that build up that just makes you want to rip off one another's clothes, the mind is a powerful thing and talking how you want your partner to take you or visa versa can up the anty in bed.
Foreplay doesn't have to be oral sex, it can be you using a toy on your partner. It can be caressing your partner, it doesn't always have to be oral.
The toys below aren't all meant just for enticing your partners genitals, though they can be, they aren't all. You can use toys in so many alternate ways and here's a few that are great for foreplay.
Finger Vibes
Finger Vibes are great for masturbation, nipple pinching, caressing your partners genitals, igniting your partners erogenous zones.
The finger vibe is a vibrator that slips over your finger. It's amazing and can really add some extra fun to your sex life.
Trace along the body, slip on the perineum, drag it on the genitals slowly. While you have the obvious points on the vagina, penis and anus don't be afraid to explore the rest of the surrounding area.
Blow Job Sleeve
The blow job sleeve is great for masturbation, blow jobs, hand jobs and sex!
This blow job sleeve is what you need to get the job done. It's similar to a pocket pussy but it's half the size. You slip it over the head of the penis and down to the shaft. At this point you can use it for a hand job or a blow job.
You can also use this during sex, if your partner is too larger you can slip this on the shaft as a sort of 'bumper' for positions that you may find your partner too large to take you in.
It up's your blow/hand job game and helps your jaw at the same time. Creating a full sensation down to the shaft, it's a great addition to your collection. And lube friendly!
Bullet Vibe
Those who know me, know I looove the bullet vibe. Its one of the most versatile sex toys out there! Use it on the clit, spice up the blow job, use it on the nipples, drag your partner to edge then keep them there. Read my article here on all the ways to use a bullet vibe.
Magic Wand
Foreplay doesn't have to be with your faces in one another's genitals. It can also be worshipping and enjoying your partners body, relaxing them, massaging them and this is the perfect toy to do it.
Massage your partner and loosen them up! Trace the massager down between the legs as you massage them. A massage can be very sensual, especially when both partners are naked.
This vibe is strong which makes it a great addition for the bed, but you can also bring your partner to orgasm prior to sex.
Finger sleeves
Instead of being an addition to the finger, these slip over your finger. Textured to give you a wonderful sensation these are great for foreplay. Slip these over your fingers and ignite your partners erogenous zones!
Not only are these great for fingering your partner with but the texture can create some fun sensations for other body parts. Tracing them down the nipples and other zones is fun and great.
If you feel the sleeves aren't gliding the way you want to then I suggest adding some lubricant and it'll really increase your fun.
Unite
This toy is pleasure for the penis and the vagina! Slipping in the u-shaped toy, it rests along the clitoris and the g-spot. Its slim so while it stays in place so you can be teased using the remote control or the app, you can also have sex with it in.
The piece against the g-spot is slim so a penis can easily insert inside the vagina letting you both enjoy the vibrations from the toy as you go at it.
The hours long tease, the build up, the oh my god I can't wait any longer! The sync is a u-shaped toy that inserts into the vagina resting on the g-spot and rests on the clit.
It's remote and app controlled so your partner can control it. Slip it in and play with your partner as your day goes on. Your controlling their pleasure, so when the time comes you can both just go at it.
Zumio
This toothbrush shaped vibrator has pinpoint perfection, really letting you use it however you please. With the ability to create a buzzy or rumbly vibration it's a toy that you can both enjoy. Feel the vibration thrum as you tease and taste your partner.
What's cool is that you can keep this toy in while having penetrative sex. Use a little lube and thrust inside, and either of you can control the toy during sex as well.
Clit Creams
Clit creams make the clit extra sensitive, helping you have multiple orgasms before you've even gotten to the main course.
Most creams activate within minutes so you can keep it on the nightstand and whip it out whenever you need it. A little goes a long way and is sure to make you moan in delight as your clit goes wild.
These clit creams are also great for temperature play and vibes.
Explore.
These are some fun foreplay toys to try out and add to your collection. They provide you with a wide range of creativity and can take your sex life from shab to fab!
Foreplay is as important as sex, drag it out, enjoy it and to be afraid to explore things. As important as it is to find new things to do in sex, foreplay is part of that.
Embrace the connection, thrive in it and have fun. It doesn't have to be a romantic connection even if you two are romantically involved. You can have fun and play with one another and enjoy it.
Incorporate these toys into your pleasure. Don't be afraid to use more than one toy and explore all the things you can do with your toy!
Your genitals aren't your only access to uncensoring your pleasure. The tease, the barely there touch, the undeniable need that creates a craving ache. Those are all part of foreplay and crucial to adding into your foreplay.
Does this mean you need to add everything at once into your sex life? Not at all, mix it up, have some fun, if something doesn't work thats okay, you won't know until you try. And if something doesn't work, stop and move onto something else!
Create sensations that push your partner into the pleasure they want and the one you want to give and treat them like the adult playground they are!
Always Uncensor Your Pleasure
Side Note: Links attached are from my store or an affiliate, which helps support my site. These opinions are 100% truthful and mine. I only recommend what I believe in.