Too sweet or just sweet enough?


I've written the 'How To Use Sweet Sensation' and done a video on 'How To Use Sweet Sensation', now it's time to review.

Let me lay it on you, the good, the bad and the interesting.

But before we get into it, I'm gonna break it down.

Side Note: The toy I have didn't have the ridges move, the only one available now has moving ridges.

Breakdown
Warranty

: Yes (15 Years!)
Complexity / User Friendly

Complexity

It's not super complex but it's not super easy either. The shape is confusing making you wonder where the toy goes.

It's a wand toy so you can use it like you would a wand.

User Friendly

It's user friendly for the most part, the buttons are easy to use. There's not travel lock and charging it is easy since its magnetic.

But the style of the toy is confusing, you can't change that. And with a slim bottom, shaped like a cone, it makes it hard to figure out how to use.

Orgasm Achieved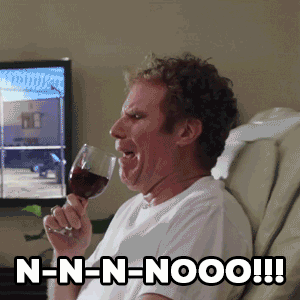 How was the orgasm?

Well.. I didn't. But the toy did turn me on, so let's go over what this toy did do for me.

Did I enjoy it? I actually did, would I have enjoyed an orgasm? Uh totally, cause this toy got me close-ish to the edge but it just didn't push me over.

The vibration flows through the ridges, so I used the side of the toy instead of the head of the toy.

Turning the ridges over my body, I let the vibrating ridges go along my erogenous zones. The sensation was cool, but it wasn't a major turn on.

What did turn me on was spreading my labia and turning the vibrating ridges directly on my clit. That was delicious, it felt super good.

I tried everything, I changed the speed, I tried turning it more, I tested all parts of the toy.. It was just a flop for me.

I need more direct stimulation and stronger stimulation, this just wasn't it for me.
Pros
Cons

Lacks strength

Harder to clean
Overall

This toy is a no from me. It's fun for foreplay, but knowing what I need from a toy, this just doesn't do it.

I honestly don't know if rotating ridges on the one would change for it me. But I won't know until I try it.

The goal from my understanding is to simulate that of a tongue, while it does do that, a tongue can do more.

You can use it on your nipples and explore with the toy, it can help turn you on but I'm not sure its the one to push you over.

It's a cute gift for a friend and fun to show off with the shape of it.

If you come easy though, you never know. If you are interested in it, you can buy Sweet Sensation here.
Lube Recommendations
Always Uncensor Your Pleasure

Side Note: Links attached are from my store or an affiliate, which helps support my site. These opinions are 100% truthful and mine. I only recommend what I believe in.