The male masturbator, the do it all by yourself, the bye bye right hand!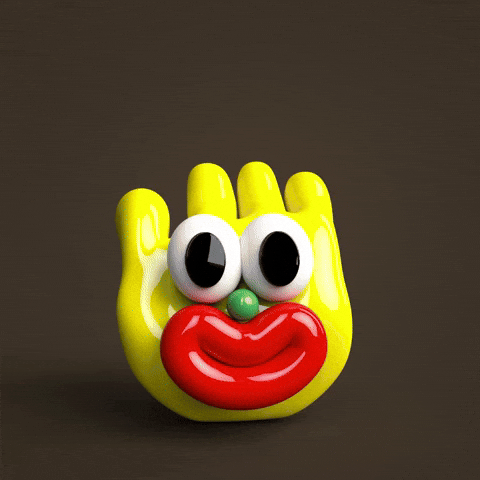 But what masturbator do you get to fit you? Well let's explore it 3 types of masturbators that are guaranteed to make you moan.
According to PRNewswire.com 90% of men masturbate, so enjoy it every way, every day with these toys!
The real fun is the creative toys they've come up with for men to enjoy.
Pocket Pussy
The pocket pussy, it's small, it's squishy and its convenient. It's also easy to clean, and easy to hide so you can keep it out of reach of prying eyes.
Most of these are silicone made so you want to use water based lube. They're also textured inside, so check out the details and photos to see what texture it is.
What to know about pocket pussy
Their mostly made of silicone and can be really 'flimsy' in a sense. They don't hold onto a shape or a length, but stretch and mold to you.
You can flip them inside out to clean them, a little warm water and soap rinse and air dry. After it's dry you want to sprinkle it with corn starch to help preserve it.
These little pocket pussys are convenient and fun.
These are a great beginner toy and if you want to explore with alternate masturbation sleeves this is definetly the place to start.
Pocket Pussy Recommendations
Battery Operated
Male masturbators have come a very long way, and now you can thrust your penis in and leave it alone! The toy will do the rest..
These toys pulse, vibrate and some even have a sucking sensation, its remarkable how far along they've come!
Do you need a battery operated masturbator? No it's not mandatory, but it's certainly fun.
Battery Operated Masturbator Recommendations
Flesh Light
If you've dived into the world of male masturbators at all you'll know this famous brand. These masturbators are popular for several reasons.
The come in a plastic container, whats great about that is it's a tighten hole. So you have the 'flesh' or vagina whatever you want to call it in inside the plastic container. Because the sleeve can only expand as much as the plastic will allow it, creating a wonderful sensation.
What started out as a brand has become a type of masturbator. The fleshlight is a high end masturbator, it's got ridges that create a delicious sensation for any user. It's compatible with lube and easy to clean!
You look at it and go how do I clean it? You pull it out and flip it inside out, rinse it off, let it air dry and then powder it with corn starch.
What's awesome is that some of these are modeled after actual Pornstars. They also make some of them vibrate! They're a delight for every user… talk about a way to build up your stamina with a flesh light like that.
They don't just have vaginas, they've got anuses and mouths! Thats right they created an entire mouth, a mouth that can deep throat! I know, incredible! I'm honestly impressed by the variety of options they have.
If you don't want the ridges, they have an option for that too. Fleshlight paved the way for creators to explore more into the fleshlight world.
The shape of it is meant to be discreet so if some unknowing person invades your space they won't know all your secrets.
Flesh Light Recommendations
What's the best type of masturbator for you?
If you're just beginning then you probably want to start with something on the simpler end like this.
If you want one to have on hand that you use every once in awhile, I suggest something like this. It's a little larger, easy to hide and easy to clean. (Don't let its petite size fool you, its super stretchy just for you!)
If you are looking for something that doesn't require a lot of work from you, this is it. This one is great if you don't have a lot of mobility or just don't want to take the reins.
Here's one of the best anal ones out there.
Lube
So what type of lube should I use for my male masturbator? How do I make it super slippery? Well you want to use Water-Based Lube and here are some recommendations.
Lube Recommendations
Caring for your fleshlight
So now you've picked it out but how do you take care of it? Don't be the type who just rinses and reuses. You need to add a few more steps so you're not throwing your money down the drain.
Keep it in a cool place, you don't want any place too hot.
Rinse it out, most flesh lights and pocket pussy's are capable of being flipped inside out. If that's the case then gently flip it inside out.
Use fragrance free, gentle antibacterial soap or sex toy cleaner and clean the toy. Rinse it off, put on the soap and rub it around.
Rinse off all the soap and then air dry. Normally I suggest an alternative of patting it dry and while you can, it's best to let it air dry if you can. Prop it up and let it dry.
This is one of the most crucial steps, AFTER your toy is done drying you need to powder it. They have a fleshlight powder you can buy, just lightly put powder onto the toy after it's dry. You can also use corn starch, air dry and lightly powder, however some want a little more. Don't use a ton, you want to lightly coat your toy in a thin layer then dust off whatever extra is on it.
Flip your toy back the way it came and put it in a drawer. Enjoy when wanted!
So now you can care for your masturbator properly and find an array of ones to use. I have multiple vibrators, so get yourself multiple masturbators! Choose your desire for the moment, enjoy it!
Read about 5 Ways To Enhance Your Oral Sex here.
Always Uncensor Your Pleasure

Side Note: Links attached are from my store or an affiliate, which helps support my site. These opinions are 100% truthful and mine. I only recommend what I believe in.